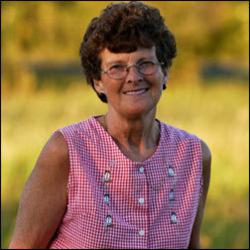 (PRWEB) March 28, 2007
Calgary, AB The Professor's House has opened the doors with honest and integrity that lifestyle websites often fail to bring to the floor. Relationship answers aimed at enhancing the lives of its open community combined with superior organization and open interaction, this support oriented forum is much more than an advice column.
The much anticipated debut brings advice seekers to a whole new level of answers to questions which deal with cheating suspicions, communication issues, lying, celebrating, walking down the aisle, and even divorce. Multiple perspectives give readers a deeper understanding of relationship questions. Written by professionals with both real life and educational experiences, the site has addressed every interpersonal and life issue question possible, and growing.
Inside the Professor's House, the relationships people build and the issues that they come with are just as valuable and important as they are in your house. Considered the mainstay of life, with most of our time and energy being placed into building and maintaining relationships, it is unique to find a website that places a high value on the individual's ability to relate. The Professor's House is built for community, creating a second home for people to flourish.
Users will find more than just a few brief answers and a multitude of advertisements. They have gone deep, searching the world for the most asked questions and then searching a little farther for the questions other web sites don't dare entertain.
This relationship based website has ingeniously tackled tough issues while illuminating its members with humor, value, and discipline. The real life, down to earth questions that most websites simply don't deal with have been handled with professionalism and realism to facilitate relational advice and support for this new online community. The web facilitators are certainly not shy about delving into the questions that shape people's lives.
Web users themselves are the best critics. In the words of regular user well renowned child psychologist John Tarbidunno, "The Professor's House is a resource for those looking for information that really has put thought into not only what people want, but what people need to read about. The issues that they cover are the issues that affect real people, often deeply. I went to The Professor's House because it was recommended to me, but I stayed reading article after article, because of the content and the obvious dedication to thoughtful presentation. I've recommended it to some of my clients. It's one of those websites where you go when you're looking for a specific answer, and it's one of those websites you go just to educate yourself about nearly any life related topic under the sun."
The forums, which encourage open discussion to deal with life's questions on a deeper level, create an entire experience. Dedicated to answering the relationship questions that really matter, the creators of The Professor's House wrapped their hands around the reigns of the big bull and took it for a ride.
About Professor's House.com
Professor's House was created by experienced web developer David Beart, who wanted to create a family website that dealt with everything that happens in the home. The result is an all-encompassing resource that has the ability to grow as more visitors discover the site. The subject matter is diverse and covers many aspects of family life: from relationships to child rearing to finances, home décor, food, marriage and gardening. Professor's House not only offers a library of articles, but a variety of visitor forums. For more information, please visit http://www.professorshouse.com.
Contact:
David Beart
403-554-9634
dbeart-at-shaw.ca
http://www.professorshouse.com
###