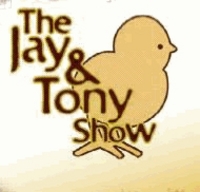 Los Angeles, CA (PRWEB) February 1, 2009
RelativityREAL, the reality/alternative television arm of Relativity Media, has signed reality TV veterans Jay Blumenfield and Tony Marsh to a multi-year overall deal, RelativityREAL CEO Tom Forman announced today.
"We're thrilled to have Jay and Tony join RelativityREAL," said Relativity's CEO, Ryan Kavanaugh. "Relativity is committed to growing this part of our business by continuing to build a team of great independent producers like Jay and Tony, working under the management and vision of Tom Forman. Today's announcement complements the terrific work Tom and his team have been doing since we started this venture."
The Blumenfield and Marsh deal marks the first overall for RelativityREAL, since opening its doors six months ago. In that short period of time, RelativityREAL has sold more than a dozen pilots and series to broadcast and cable networks, making it one of dominant players in the reality space.
"Jay and Tony are creative, experienced and entrepreneurial - that's the perfect mix for a fast-moving company like ours," RelativityREAL CEO Tom Forman said. "There aren't a lot of producers out there with truly original ideas, plus the skills to execute them. RelativityREAL is committed to offering top creators the financial and creative resources they need to make the best shows on television."
Under their Jay & Tony Show banner, Blumenfield and Marsh have produced two seasons of "Here Come The Newlyweds" for ABC, "High School Musical: Get in the Picture" for ABC, "Tuesday Night Book Club" for CBS, "Tourgasm: The Dane Cook Project" for HBO, "Family Business" for Showtime, as well as several other series for Spike, VH1, MTV, Bravo, E!, and OLN.
For Blumenfield and Marsh, the deal was brokered by attorneys Jeanne Newman and John Farrell of Hansen, Jacoboson, Teller, Hoberman, Newman, Warren & Richman, as well at UTA partner Michael Camacho.
RelativityREAL, LLC is a joint venture of Relativity Media, LLC and award-winning television producer Tom Forman ("Extreme Makeover: Home Edition"). The company, founded July 2008, produces unscripted and scripted content for broadcast television, cable, and the internet. CEO Forman has won three Primetime Emmy Awards, as well as an Edward R. Murrow and Peabody Award.
ABOUT RELATIVITY MEDIA, LLC
Relativity Media, LLC ("RML") is a media and entertainment company which focuses on creating, financing and distributing first class, studio quality entertainment content and intellectual property across multiple platforms, as well as making strategic partnerships with, and opportunistic investments in media and entertainment related companies and assets. In 2009, Relativity Media finalized its acquisition of Rogue Pictures from Universal. The purchase of Rogue, a company that specializes in the production and distribution of lower-budget films, includes the label's entire library of films, as well as producing deals and more than 30 projects currently in development. Rogue has had particular success within the horror genre; the first Rogue release under Relativity's ownership was The Unborn, starring Gary Oldman, Cam Gigandet, and Idris Elba.
To date, Relativity has financed and/or produced over 60 films that have seen wide release and have accumulated $7.4 billion in worldwide box office revenue. Fifty of those films are "Top 10" box office releases from the past two years. Relativity's recent films include Step Brothers, Hancock, Wanted, Burn After Reading, Death Race, The House Bunny, Mamma Mia!, You Don't Mess with the Zohan, Pineapple Express, The Mummy: Tomb Of The Dragon Emperor, and Hellboy II: The Golden Army.
Relativity's 2008 slate included five of the top twelve highest-grossing films of the year; eighteen of the company's films have opened at #1 at the box office, and eighteen of RML's nineteen summer releases landed in the top three highest earners in their respective opening weekends. The past 34 releases have earned 29 Oscar® nominations, including nods for Frost/Nixon, Atonement, American Gangster, and 3:10 To Yuma. Twenty-nine of RML's films have each generated over $100 million in worldwide box office receipts. This past summer, Relativity Media, LLC announced an extensive international distribution program, which included thirteen output deals covering 100+ territories around the world.
PR Contacts:
Mara Buxbaum
323-822-4800
Lauren Burton
212-344-0333
###