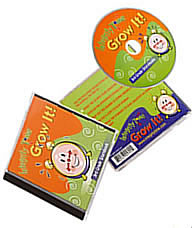 Orders for 100-200 pieces have gone through the roof.
Huntsville, Alabama (PRWEB) September 30, 2012
Buskerdoo LLC announced it has expanded its online CD duplication and print offering to include short-run duplicated CDs in jewel cases. Philip Busk said, "We've been in the CD sleeve printing and CD duplication business for a long time, but in the last year requests for short runs of 100-200 placed online have gone through the roof." He goes on to say the company is continually making it easier to place sleeve printing and CD/DVD duplication orders online.
While many industry statistics show the CD business is in decline, Buskerdoo is seeing a sharp increase in sales. "The small run duplicated and printed sleeve business has been huge for Buskerdoo," says Busk. Those responsible for reviewing bands and artists say they are more likely to listen to the submission if it's on CD and if it looks professional. There are sales benefits when offering a professional looking product that includes graphics on the disc and on the sleeve or case inserts. Although online distribution is on the rise, people like to receive something physical, something they can hold and store.
In business since 2002, Buskerdoo first concentrated on making small quantities of the popular white CD/DVD sleeves and mailers available for a low price. In 2008 the company expanded its offering with printed sleeves and mailers. The company caters to individuals producing 100-5000 discs, small independent bands and artists, churches, and photographers. The goal has been to make it possible for people that can't afford, or don't need, 1000+ pieces to be able to produce a professional product for quantities as low as 100.
Buskerdoo has been supplying churches, bands, photographers, and artists with CD duplication, sleeve printing, CD/DVD labels, sleeves, and mailers since 2002. The company specializes in CD/DVD duplication, printed sleeve packaging, and packing supplies for photographers.
For more information visit http://www.buskerdoo.com. Contact sales by emailing sales(at)buskerdoo(dot)com or calling 800-919-2366.