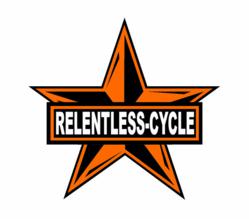 Making sure your ride looks good and is mechanically sound is of the utmost importance.
Pompano Beach, FL (PRWEB) May 31, 2013
Relentless Cycle, a motorcycle parts company that specializes in sourcing custom parts for Harley-Davidson motorcycles, is pleased to announce its one year anniversary. As part of the celebrations the company has launched its newly redesigned website at relentlesscycle.com.
One of the great characteristics of passion is that it makes us relentless. Passion for motorcycles, passion for our country, passion for our families. Each of these, and many others, give us drive and energy as we pursue our goals. Riding a custom Harley-Davidson is a passion for many and Relentless Cycle has been launched to help riders get the most out of their motorcycles.
Relentless in passion, service, quality and pricing, this custom Harley-Davidson replacement and custom parts company aims to make getting parts for motorcycles easy and hassle free. This means that our nation's motorcycles stay safer and continue to look great.
"For decades, Americans have been taking to the roads to ride through some of the most spectacular scenery in the world. For escape, for rest or just for the thrill - riding a Harley always invokes passion," said a spokesperson for Relentless Cycle. "Making sure your ride looks good and is mechanically sound is of the utmost importance, that is why here at Relentless Cycle, we are relentless in our pursuit of the best deals for our customers."
Relentless Cycle's new website is now open for business. The new store is designed to be easy to navigate and Harley owners can find the parts they need quickly and without any hassle. The online store, which accepts payments via PayPal, MasterCard, Visa and Discover, is safe and secure, meaning customers can buy with confidence.
About Relentless Cycle
Every custom motorcycle owner knows the importance of finding quality replacement and custom parts quickly and at a good price. Relentless Cycle is replacement parts business that is equally relentless in its passion for Harley-Davidson motorcycles and about getting the best deals for its customers. It specializes custom parts for Harley-Davidson motorcycles and offers a large selection of parts including carburetors, brakes, engines, forks, gas tanks, mirrors, risers, shocks, tires, wheels and transmissions.