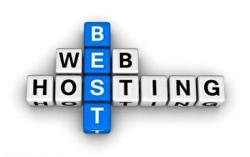 Frustrated Website Owners Seek Reliable Hosting After Major GoDaddy.com Service Outage
San Francisco, CA (PRWEB) September 11, 2012
The GoDaddy.com service outage on Monday September 10th has caused enormous pain to website owners all around the world. Many website owners may have missed out on hundreds or thousands of dollars in sales during the GoDaddy outage, and at the same time suffered damage to their reputation by having their website offline.
Some websites may have even experienced a negative change in their search engine visibility due to the incident. The recent outage has left many small business owners questioning the reliability of GoDaddy.com hosting, and some have already began switching to an affordable host that is well known for reliability.
While the outage was initially believed to be caused by hackers, Go Daddy has now stated the outage was due to internal network events that corrupted router data tables. Since the outage was once thought to have been caused by hackers, many customers may have been concerned about the security of their information. In the announcement made by GoDaddy.com it is stated, "At no time was any customer data at risk or were any of our systems compromised".
Despite the Godaddy.com site outage investigation being complete, many website owners are still suffering the effects of the event. After a major hosting outage that causes the loss of hundreds or thousands of dollars in sales, thoughts of a future outage can linger in the mind of small business owners for years. GoDaddy.com claims "We have implemented measures to prevent this from occurring again", but many website owners may consider an outage of this scale to be unacceptable.
HostGator is a well known web hosting provider that maintains a reputation for providing incredibly reliable hosting at a price point that is hard to beat. Some of the features offered by HostGator include:

Unlimited Disk Space
Unlimited Bandwidth
Free SiteBuilder
Easy Control Panel
1-Click Scripts Installs
4,500 Free Website Templates
99.9% Uptime Guarantee
45 Day Money Back Gaurantee
24/7/365 technical Support
$100 Google AdWords Credit
Often times it is argued that the $100 Google AdWords credit alone offsets the cost of hosting. In addition to the features mentioned, HostGator also makes it easy to transfer from another host:

Free Domain Transfers
Free File Transfers
Free Database Transfers
Free Script Transfers
Small business owners around the world may have suffered from the most recent Godaddy.com service outage, but ambitious website owners are already taking action to protect themselves from future hosting issues. Attribution to the information regarding the Go Daddy site outage investigation can be found on the official GoDaddy.com website.