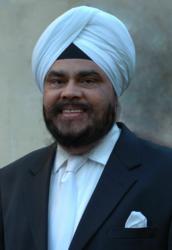 It's amazing as how people are treated just because of the way they look.
Upper Brookville, NY (PRWEB) August 06, 2012
As reported by CNN August 5, 2012, in light of the shootings at the Sikh temple in Oak Creek, Wisconsin, where 7 people have been reported killed, it is difficult not to consider this event as an act of ignorance. Going back to the tragedy of 9-11, Sikhs were often mistaken for being part of the Taliban. Considering the strongly opposing ethical values of the Taliban and Sikhs, it is bewildering that 99% of the people who keep their hair and turban are considered to belong to Taliban group.
While still in speculation, Police Chief John Edwards of Oak Creek did announce the incident as "domestic terrorism," raising further suspicion on the mindset of the shooter(s). As the media continues to follow the story, it is regularly asks what are Sikhs like?
Sikhism is a monotheistic religion that was revealed to Guru Nanak, the Sikh Prophet in the early 16th century. It primarily represents a peaceful message of tolerance and love for all humanity. It brought about a revolution by awakening many ignorant masses that were being exploited by the Hindu priestly class, and were oppressed by the tyranny of the unjust Muslim invaders. Through the realization that all human beings are equal in the eyes of God, the subjugated masses rebelled against the status quo, stemming the tide of oppression for the first time in 3000 years of South Asian history.
Dr. Harsimran Singh, an author of multiple books on comparative studies of 10 world religions, explains that the Sikh history is full of sacrifices. Thousands of Sikhs were tortured and killed but they never gave in to the wrong doing of the rulers of the time and maintained their religion with dignity of hair and turbans. Five hundred years have passed by for Sikhism to grow to be the world's 5th largest religion, yet majority of Americans still recognize Sikhs as being Hindus or Muslims.
Sikh's intolerance of wrong-doing supports the Indian Ambassador's tweeted response to the Wisconsin shooting, "The Sikhs are among the best Indian Americans, patriotic, law-abiding, industrious and generous."
For in depth knowledge about Sikhism and 10 world religions , visit http://www.SpiritualDirections.org, Dr. Harsimran Singh is the first author in recorded history to have written books on comparative study of Sikhism to Christianity, Judaism and 8 other religions.