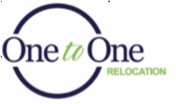 "We are here for companies that are struggling to get the customer service they need. We have the ability to jump right in and start helping at a moments notice."
(Vocus/PRWEB) March 02, 2011
One to One Relocation, a relocation company located in the Pacific Northwest, has found its niche saving companies who have found themselves in relocation emergencies. Whether lack of relocation resources or a service provider relationship issue drives the situation, the One to One team has created a rescue service that aims to fix the issues at hand and also creates a long-term process for ensuring better relocation management.
"The relocation industry is changing rapidly," explained Jocelyn Rockstrom, co-founder of One to One Relocation. "Many smaller companies are finding it difficult to get their relocation administrators on the phone, even with urgent issues. When you're relocating an employee, especially someone new to the company, it's imperative that you can resolve issues as quickly and smoothly as possible."
With over 30 years of client-side mobility experience, Jocelyn Rockstrom and Christy Short founded One to One Relocation in 2006 with the intentions of providing full global relocation support to large and small companies in need of a more flexible, personalized relocation solution. This service-driven firm claims that its unique understanding of relocation and its one-point-of-contact structure—providing the same contact for the program manager and the employee—are reasons why clients prefer their relocation support over some of the larger relocation companies.
"Changes in the economy have shifted things, especially with employment and relocation, more than we ever could have imagined. People are getting lost in the shuffle," explained Short. "We won't lose you. With One to One, there is always a person to answer the phone or respond to an e-mail. We're also different in that we build unique relocation packages for each employee with the understanding that budgets are exceptionally tight and must be spent in the most cost-effective manner possible."
One to One offers a full suite of relocation services – from candidate assessment to spouse career services and everything in between. Plus, the company is able to service everything from one employee relocation a year to over 200, which makes it a highly desirable solution for companies of all sizes.
"We know a lot of companies are feeling the affects of the changing relocation environment," said Rockstrom. "We are here for companies that are struggling to get the customer service they need. We have the ability to jump right in and start helping at a moments notice."
For more information about One to One Relocation call 877-249-3758 or visit http://OnetoOneRelo.com.
About One to One Relocation
Founded in 2006, One to One Relocation offers a full suite of global relocation services to companies of all sizes. The company defines its service by the individual needs of each client and is extraordinarily focused on relationships and customer service. This boutique firm offers big business benefits with speed, efficiency and a personal touch. For more information about the company visit: http://OnetoOneRelo.com.
####