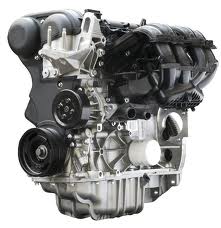 The 2.0, 2.3. 2.5 and 3.0 editions produced are examples of the engines that are now provided in refurbished condition.
Joplin, MI (PRWEB) May 18, 2013
Ford has produced three generations of its Escape SUV in North America and continues to investment in this brand. Vehicles with high mileage can often require a motor replacement to increase the lifespan. The RemanufacturedEnginesforSale.com company is now selling the refurbished Ford Escape engine from its rebuilt motors inventory. This company has increased the size of its inventory this year and is helping more Ford engine buyers to benefit from the discounted prices that are offered. The current inventory and sale pricing can be viewed online at http://remanufacturedenginesforsale.com/ford/ford-escape-engine.
The 2001 introduction of the Escape helped Ford to provide a low priced version of its Explorer vehicle. Each of these SUVS has remained popular with buyers due to the engines used inside. The Duratec series of motors has helped the Escape to provide the fuel economy and power levels that vehicle owners demand.
The 2.0, 2.3. 2.5 and 3.0 editions produced are examples of the engines that are now provided in refurbished condition. These motors are part of a Remanufactured Engines for Sale Co. expansion this year and are helping to build the current Ford inventory of rebuilt Ford Motor Company engines.
The pre-owned engines industry offers replacement engines to buyers although many units can be plagued with high mileage and parts deterioration. The process of re-manufacturing motors is designed to improve the engine from the inside out. Replacing deteriorated parts with new parts is one method to increase the overall performance and value. Dyno testing was added for customer builds earlier this year and is now in place for all company engines in stock. These tests are now used to verify each reconditioned motor before a shipment to customers takes place.
The online system for quotes built this year is one new method that engine buyers are using to obtain immediate company pricing. This new system was installed on the company website and is now one popular method to use after business hours have ended. This powerful system now includes pricing information as well as warranty details and shipment information to engine buyers. Updates are now made each day to ensure that the data supplied using this system is accurate for all engine buyers. The rebuilt Ford, Chevy, Dodge, Toyota, Honda and Jeep inventory held by this company can be quoted through this system.
About RemanufacturedEnginesforSale.com
The RemanufacturedEnginesforSale.com company is a rebuilder of gasoline and diesel engines in North America. This company provides its refurbished inventory to trade industry buyers, owners of vehicles, junkyards and other sources to ensure all buyers receive quality replacement motors. The discounted price structures in place at this company and specialized warranty coverage is designed to boost customer confidence in the company inventory. The RemanufacturedEnginesforSale.com company distributes all customer shipments the same day that each order is processed to create faster delivery times that keep up with customer installation schedules. Engine additions to the company inventory take place regularly to provide a wider selection of engines for customers.