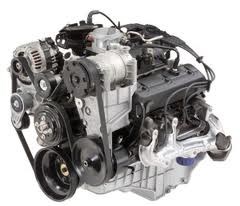 The Vortec 4300 series is one example of an engine that was produced by GM for 20 years.
Atlanta, Georgia (PRWEB) November 17, 2012
The Remanufactured Engines for Sale company announces an upgrade to the custom built General Motors engines now in stock. A new 3-year warranty is attached with the purchase of a remanufactured Chevy Vortec 4300 engine. This new warranty upgrade is also applicable to additional GM motors that are in stock. More information can be found at this link http://www.remanufacturedenginesforsale.com/chevy-chevrolet/chevy-vortec-4300-engine.
Customers that purchase replacement engines could find it difficult to obtain warranty protection online. This new 3-year warranty was created to provide customer assurance in the quality and reputation of this rebuilt engines retailer.
The rebuilt engines industry has grown in part due to the quality of motors that are produced by companies like General Motors. The original build that is completed in engine plants helps to contribute to the quality of a motor that is rebuilt after it has reached a specific mileage point.
The intelligent remanufacturing capabilities now in place at the Remanufactured Engines for Sale engine facility is one way this company is using to uphold the OEM quality that engine buyers expect inside of a Chevrolet engine.
The Vortec 4300 series is one example of an engine that was produced by GM for 20 years. The original design has been used in many popular vehicles like the Blazer, Silverado, GMC Jimmy and some Chevy commercial vans. Millions of these vehicles were sold during the time period that the 4300 series V6 engine was used.
Finding used editions of these engines can be problematic for engine buyers that expect to receive lower mileage engines. The RemanufacturedEnginesforSale.com website now offers lower mileage engine rebuilds to satisfy those buying replacement engines.
Engines that are produced for insertion into new vehicles now have a longer lifespan compared with engines produced in other decades according to research. The technological advancements in engine development have been lead in part by General Motors.
The development and training required to rebuild these engines is one blockade for some companies that do not remanufacture the Vortec, Gen I, II or III series engines. The expert mechanics available through Remanufactured Engines for Sale company receive annual training in the most recent GM technologies.
Along with the new warranty extension, new testing features have been included to assist with quality assurance. A dynamometer is now used to test and calibrate the engines after rebuilding has taken place.
This computer testing is helping to provide more accurate OEM engine rebuilds and certifies the quality of the Chevrolet, Ford and Chrysler engines that are built daily inside of the Remanufactured Engines for Sale facility.
About Remanufactured Engines for Sale
Rebuilding engines according to OEM specs is one way that the Remanufactured Engines for Sale company has expanded its engine business. Customers from the USA, Canada and other parts of the world frequent this online resource to find quality motors for exceptional prices. By lowering the price tag for popular engines, the Remanufactured Engines for Sale company has helped to reduce the cost of engine replacements. This change has affected vehicle owners, mechanics and warranty companies that provide engine swaps after vehicles have been wrecked. The Remanufactured Engines for Sale website was first launched in 2009.