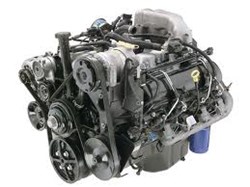 A diesel can have as much as a 50 percent fuel increase in terms of miles per gallon compared with a standard gasoline engine.
(PRWEB) August 21, 2012
Remanufactured diesel engines might be an unfamiliar term to the average person that does not use these engines on a daily basis. The term is very familiar to vehicle owners, mechanics and body shops that swap and replace these engines in cars and trucks. The Internet engine retailer, RemanufacturedEnginesforSale.com, is now offering diesel engines for cars and trucks from its engine website. The new venture into diesel engines is expected to reach more people searching online for a quality rebuilt diesel engine that is priced much lower than MSRP. This new offering of diesel engines includes Ford, Dodge, Chevrolet and Cummins diesel engine brands. A person interested in these diesel engines can visit the following link to get more information: http://www.remanufacturedenginesforsale.com/remanufactured-engines/remanufactured-diesel-engine-sale-dyno-tested.
American automakers have started to put more emphasis on diesel engines. The majority of large trucks, busses and RVs have made use of diesel for decades. The consumer market in the U.S. is now taking a page out of the European playbook and showcasing more diesel engines. One reason reported for this change is the difference in fuel economy. A diesel can have as much as a 50 percent fuel increase in terms of miles per gallon compared with a standard gasoline engine. The difference is in the way that the fuel mixture is burned off when the engine is operating.
One factor that is causing the influx of people switching from gasoline engines to diesel engines is the price of the fuel. Since the early 1970s, gasoline prices have climbed two to three times higher than the rate of diesel prices. The actual difference in price has been acknowledged by automakers that are now pursuing alternative forms of fuel to power cars and trucks in the 21st century. German automaker BMW has made use of diesel engines for decades as well as Isuzu and Mazda.
As the cost of fuel continues to rise, more foreign automakers could join the ranks of Ford, Chevy and Dodge and begin to offer an assortment of diesel engines for cars and trucks.
The majority of diesel engines that are sold by automakers are made in the U.S. and Canada at select engine manufacturing plants. The cost to produce and maintain a diesel is traditionally less expensive compared to a counterpart gasoline version. The diesel engines that are now in stock at RemanufacturedEnginesforSale.com have arrived in time for the fall season when a majority of engine swaps and replacements are known to take place. 
About RemanufacturedEnginesforSale.com
A better price, selection of engines and a trained customer service team are some of the reasons that RemanufacturedEnginesforSale.com has climbed from a single warehouse into a owning a massive inventory of engines. Selling engines online is what this engine retailer does well and has built relationships with thousands of customers that purchase remanufactured engines. The decision to pursue diesel remanufactured engines was made to help provide the most comprehensive selection of rebuilt automobile and truck engines currently available from an Internet engine seller. RemanufacturedEnginesforSale.com provides dyno tested gasoline and diesel engines to customers in the U.S., Canada and some foreign countries.