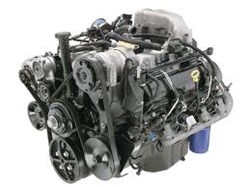 The newly discounted diesel engines that are now offered from RemanufacturedEnginesforSale.com are eligible for the standard three-year unlimited mileage warranty.
Provo, Utah (PRWEB) September 08, 2012
Remanufactured diesel engines are one way that engine buyers can save money on the purchase of a diesel engine. These engines are completely restored from used condition and made to operate like new again. The RemanufacturedEnginesforSale.com website has now discounted all rebuilt diesel engines that are currently in stock as well as those that will be in stock permanently. This price change is now underway as an incentive to mechanics, body shops and other engine buyers that search for better diesel engine prices online. The Cummins, Ford, Chrysler and additional diesel manufacturers that are available for discounted prices can be found by following this link http://www.remanufacturedenginesforsale.com/remanufactured-engines/remanufactured-diesel-engines.
Diesel engines have always been used in industrial applications and were introduced to the automobile industry decades ago. The internal pressurization and combustion ratio offers diesel engine owners more fuel mileage per gallon compared with gasoline engines. Nearly all major automakers now offer a vehicle with a diesel engine has an option. Companies like Ford, General Motors and Chrysler are leading the way in diesel engine development. Sales of diesel vehicles have jumped more than 40 percent in the last decade according to some estimates. One area that is pushing the sales of diesel engines is the used car industry. The high numbers of used car owners doing diesel engine swaps is at an all time high.
One of the things that automobile buyers notice when purchasing a diesel engine is the extremely high cost. Companies that produce engines defend the high cost of research and development. Many of the engines are built in the USA or Canada instead of being imported from foreign countries. This is one factor that raises the cost of a new diesel engine.
The discounted pricing now offered on the RemanufacturedEnginesforSale.com website is one example that is a growing trend across the automobile industry. Companies that once sold business-to-business sales are now taking on sales direct to consumers in an effort to grow annual profits in a struggling auto parts industry.
Engine warranties can often come and go depending on the retailer that offers the warranty. A majority of engines that are sold on auction websites like eBay or classified websites like Craigslist do not come with warranty protection. Most of these sales are made by previous owners and not distributors that own and operate engine warehouses in the U.S. or Canada.
The newly discounted diesel engines that are now offered from RemanufacturedEnginesforSale.com are eligible for the standard three-year unlimited mileage warranty. This warranty is in place to protect engine buyers from flaws in OEM parts or additional problems that can happen during diesel engine ownership.
A company or individual that is searching for a diesel engine online could benefit from viewing the in stock inventory at the RemanufacturedEnginesforSale.com website.
About Remanufactured Engines for Sale
Engine dealers can come and go in the digital age, but some companies are able to survive in the unpredictable e-commerce economy. RemanufacturedEnginesforSale.com launched its web presence in 2010 and has been a source for rebuilt engine buyers ever since. With regular sale pricing and a dedicated engine staff, this remanufactured engines retailer has built a following of customers across the U.S. and Canada. Going out of the way of the norm and offering extended warranties for rebuilt engines and expediting shipping times has helped to make RemanufacturedEnginesforSale.com one of the leading engine suppliers now selling engines online.