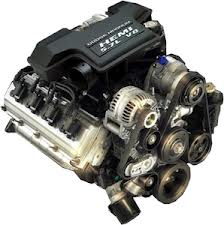 This larger V8 engine is now rebuilt using the latest automotive standards to ensure a high quality build.
Beaumont, Texas (PRWEB) January 01, 2013
The RemanufacturedEnginesforSale.com company is now custom building the Dodge Ram 5.7 engine. This genuine build is designed to remain true to the Chrysler specs to help buyers find an OEM replacement online. This larger V8 engine is now rebuilt using the latest automotive standards to ensure a high quality build. These remanufactured Dodge Ram 5.7 engines can be found online at http://www.remanufacturedenginesforsale.com.
The Hemi engine was developed to provide the highest output V8 engine sold on the market. This variant was first constructed in the early 1950s and several updates were made through each decade. Chrysler introduced the revamped 5.7 in 2003 for direct installation in its Ram brand of pickup trucks.
This installation is one of the most successful to date. The rebuilt editions that are now offered online provide a low cost alternative to purchasing a brand new unit.
The remanufactured automotive engines industry has grown through each decade since the 1970s. The parts that are now available to use for a build are supplied directly by automakers in place of foreign produced aftermarket components. The parts quality as well as the updates that have taken place recently at the RemanufacturedEnginesforSale.com company are helping to produce high quality builds.
The introduction of a dynamometer is one way that this company is using to develop higher quality engines. This digital device ensures that all motors receive proper calibration when compared with the OEM specs. These measurements are used as a benchmark for an engine that is rebuilt. The integration of this dyno testing for all in stock engines is helping to improve the final output quality for customers that purchase strictly for replacement.
New pricing has been introduced starting with the Ford lineup of engines that are now sold online and offline. The first price drop was the 3.0 Escape motor and the Chrysler and GM series of engines are expected to be the next discounts offered. This new pricing structure is designed to provide a lower than MSRP price for the variants that are purchased by vehicle owners or installers.
The news announcement for phase one of this new price drop can be found at http://www.chron.com/business/press-releases/article/Ford-Escape-3-0-Engine-Now-Discounted-at-4155051.php.
About Remanufactured Engines for Sale
The Remanufactured Engines for Sale company has engineered some of the highest quality rebuilds for decades offline and is now selling these editions online. The launch in 2009 of the company website and subsequent redesigns have helped this company to deliver a better research experience for engine buyers in the U.S. Company upgrades in technology and craftsmanship have helped to produce digitally tested motors that now rival OEM builds. The Remanufactured Engines for Sale company has launched new pricing structures, warranty terms and faster shipment methods this year in order to expand its national operations.