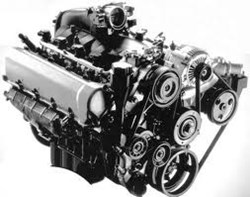 The new pricing is effective starting September 2012 and will remain in effect through the close of the year.
Billings, Montana (PRWEB) September 02, 2012
Remanufactured Dodge Magnum 4.7L engines are now discounted for all online sales courtesy of RemanufacturedEnginesforSale.com. The 4.7L engine is a popular motor that is found in many Chrysler created vehicles like Jeep, Dakota and Ram pickup trucks. The new pricing is effective starting September 2012 and will remain in effect through the close of the year. This price decrease is designed to help body shops, mechanics and junkyard businesses to save additional money performing Chrysler V8 engine swaps or replacements. More information about the in stock 4.7L Magnum engine inventory can be found by visiting this link http://www.remanufacturedenginesforsale.com/dodge/dodge-magnum-engine.
Chrysler is the parent company of both Jeep and Ram vehicles that help to build the billions of dollars in revenue that Chrysler earns through sales and service each year. The engine manufacturing plants that produce Chrysler engines often use the same engine technologies across more than one brand to seal up a larger percentage of the market share. The 4.7L Magnum engine is one example of how this marketing strategy has paid off big for Chrysler. The Jeep Grand Cherokee, Dodge Durango and Dodge Ram 1500 all used the same 4.7L V8 engine to help boost annual sales. Automakers like Ford have used the very same tactics to capture a higher annual sales percentage and lower manufacturing costs.
Sales of remanufactured engines online have been strong since the early 2000s. Some automotive parts resellers that took advantage of the e-commerce boom during the early part of the last decade have been able to withstand many of the e-commerce changes that have taken place since then. Direct sales to consumers are something new to the rebuilt engines industry. Dealer only sales used to be the only way that someone could find a rebuilt engine to complete a replacement or engine swap. Companies like RemanufacturedEnginesforSale.com that are able to sell direct to consumers are receiving a larger share of e-commerce revenue.
Companies like Chrysler continue to support OEM parts manufacturing that helps expand the rebuilt engines industry. Not every automaker produces parts that are sold to dealerships and auto parst supply stores nationwide. Aftermarket auto companies that study design specs of parts make up over 70 percent of the current auto parts retail market.
All of the parts that are used during an engine rebuild are now OEM according to RemanufacturedEnginesforSale.com including the new shipment of Dodge Magnum 4.7L V8 engines now in stock.
About Remanufactured Engines for Sale
Direct deals with automotive industry distributors and wholesalers is the method that Remanufactured Engines for Sale used to create its now international business. As a direct remanufactured engine supplier, this online retailer is able to sell engines for prices that are lower than MSRP. An informative website and expert customer service team are two of the differences that Remanufactured Engines for Sale gives to is customers worldwide. A large inventory of rebuilt engines from Ford, Dodge, Chevrolet, Toyota, Mercury and Honda have helped to make Remanufactured Engines for Sale a leader in online engine sales.