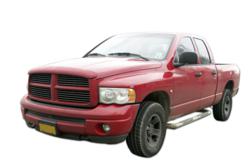 We work with a lot of warranty centers and salvage companies that are interested in buying brand name engines below MSRP.
Dallas, Texas (PRWEB) June 21, 2012
Remanufactured engines might be a new term to the average person although body shops, salvage yards and mechanics know exactly what the term means. Remanufacturing engines is the process of making them very similar to a new engine again by adding brand new parts and removing worn out parts. Every major automaker sells genuine parts to dealers that can be used to rebuild an engine. One retailer is now lowering the price of rebuilt Ford and Dodge engines. Remanufactured Engines for Sale, http://www.remanufacturedenginesforsale.com/ford/ford-svt-lightening-54l-engine, is now selling F150 and Dodge Ram engines at lower prices online. This price change is designed to help those that will benefit from using a remanufactured engine for an engine swap or replacement between the summer and fall months of 2012.
The buying public might be introduced for the first time to a remanufactured engine after an auto accident renders a car engine unsalvageable. It is quite common for insurance companies to replace a used engine in a newer automobile with one that is rebuilt after an accident. The amount of mileage that is on a vehicle at the time of the accident is always a factor in the type of engine that is selected for a replacement. "We work with a lot of warranty centers and salvage companies that are interested in buying brand name engines below MSRP," said Terry Nuemann, Call Center Specialist at RemanufacturedEnginesforSale.com. "We process orders each day that are shipped out in time to make wrecked cars, trucks and SUVs seem like brand new again," added Nuemann.
The production of both Ford trucks and Dodge trucks has increased in the last 10 years as sales have increased worldwide. Both Ford and Chrysler have opened up new production plants in places like Mexico and the Midwest to make routing engines to dealerships and wholesalers much faster. The production of OEM parts has also increased and this has been welcomed by parts dealers and engine rebuilding companies that use these parts to build genuine engines. As engine manufacturing becomes more streamlined, the engine rebuilding industry will benefit from faster turnaround times and reduced prices of parts and labor. Companies like http://www.remanufacturedenginesforsale.com/dodge/dodge-ram-wagon-remanufactured-engines that are able to warehouse thousands of engines at one time could benefit from the increase in sales of Ford and Dodge trucks worldwide.
About Remanufactured Engines for Sale
As one of the premier engine rebuilding companies online and offline, RemanufacturedEnginesforSale.com consistently upgrades its engine offerings and business to generate increased customer satisfaction. What started as a small regional business in 2007 has very quickly turned into a worldwide engine rebuilding business. Sales of Ford, Chevrolet, Dodge, Toyota and Chrysler engines are shipped daily from multiple distribution centers owned and operated by RemanufacturedEnginesforSale.com. With lower than competitive pricing and strong customer service, this rebuilt engine retailer is expected to witness sales increases in the 2nd quarter of 2012 higher than the same quarter in 2011.