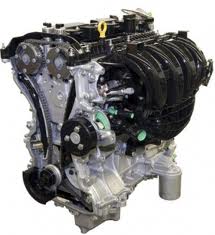 A 3-year extension is offered with each sale to provide the additional assurance that customers appreciate.
San Francisco, California (PRWEB) December 23, 2012
Rebuilt engines are used as one way to replace a motor in a preowned vehicle. A new company has launched online to help provide these units at an affordable price. The http://www.remanufacturedengines.co website is now launched online selling remanufactured engines.
This new resource can be used by automotive businesses, mechanics and average vehicle owners that purchase these editions. More information about the in-stock inventory can be found by using the new search feature included on the homepage.
The used automotive industry has grown in part due to the low interest rates that dealerships now offer for the sale of new vehicles. Those that trade in vehicles with high mileage often benefit from owning a new car, truck or SUV. The traded in units can sometimes require a motor replacement and some dealerships do not include these investments in the sale price of a vehicle.
The RemanufacturedEngines.co company is now offering its warehouse inventory as one resource that buyers can use online to find classic and late model motors for domestic and foreign vehicles.
Shipments of a motor can be problematic depending on the carrier that is used. Not all companies use known carriers for transport. Some freight companies have little experience transporting automotive engines. The crating and packaging that is required takes special skills to ensure a safe delivery. The launch of the new company website and inventory for sale has resulted in new freight company contracts. These new contracts allow for same-day shipping and error-free shipments to U.S. destinations.
Warranty term coverage has been added to all of the inventory that is now available for sale. This coverage type is designed to offer an alternative to those that are used to receiving shorter warranties from some companies online or offline. A 3-year extension is offered with each sale to provide the additional assurance that customers appreciate after an engine has been installed. This coverage period is applicable to the unlimited mileage protection as well as the OEM parts.
The launch of the company website has helped to create a brand new price delivery system. This system allows instant generating of automotive engine pricing without requiring a phone call. These new virtual price quotes are delivered through a structured form that displays in-stock information as well as the warranty and shipment terms.
This new innovation is expected to help more customers that require pricing after business hours. This system can be accessed at http://www.remanufacturedengines.co/blog.
About Remanufactured Engines Company
The Remanufactured Engines company launched online in 2012 and has spent decades selling offline. The inventory that is offered to buyers includes Ford, Chevrolet, Dodge, Chrysler, GMC, Toyota and other imported motors. By offering reducing pricing, this company has been able to attract a variety of buyers that are searching for sale prices. This expansion has helped the Remanufactured Engines company to expand into nearly every state in the U.S. The addition of a warranty and same day shipments have helped to broaden the annual sales this company achieves annually.
# # #