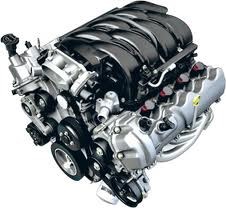 Mechanics working for the RemanufacturedEnginesforSale.com website now perform pre-shipment inspections for all engines that are sold to ensure the highest quality.
(PRWEB) September 22, 2012
Remanufactured Ford engines are one part of the automotive industry that is rarely reported online. There are thousands of automotive dealerships although fewer engine dealers that exclusively support the rebuilt engines market. The RemanufacturedEnginesforSale.com website is now offering a 3-year unlimited mileage warranty with the purchase of every remanufactured Ford 4.6 liter Modular V8 engine. This warranty is being used to offer the assurance that many engine buyers cannot find when shopping for rebuilt engines online. This new warranty takes away the common mileage restrictions for engine buyers and is designed to improve customer satisfaction. More information about the in stock Ford engines can be found at this link http://www.remanufacturedenginesforsale.com/ford/ford-46-liter-modular-v8-engines.
Ford Motor Company has remained one of the top automakers consistently for close to a century. The development and design that is put into the cars, trucks and SUVs that are manufactured is known worldwide by average drivers as well as commercial business owners. The preowned engine industry includes used engines as well as those that are rebuilt. Rebuilt engines first became popular in the early 1970s as automakers stepped up production of accessible parts that were sold to auto parts supply companies for resale to the public.
The advancements in the rebuilt engines industry have helped to make this engine choice a popular one for engine buyers that perform engine replacements, swaps or that resell pre-built engines.
Engine warranties for many used engines are virtually non-existent. Both online and offline engine sellers typically make the decision to offer some type of short or long-term warranty coverage to engine buyers. It has become commonplace for some online sellers on websites like eBay to list engines sold in as is condition with no warranty expressed or implied. This selling method has left some engine buyers at a disadvantage due to quality issues and problems that can come from engines that are not evaluated and verified before sale.
Mechanics working for the RemanufacturedEnginesforSale.com website now perform pre-shipment inspections for all engines that are sold to ensure the highest quality of performance is possible after engine installations are completed.
The entire Ford inventory from Remanufactured Engines for Sale is eligible for the 3-year unlimited engine mileage warranty that has been announced. The warranty coverage also extends to sales of Chevrolet, Toyota, Dodge and additional engines that are purchased entirely online. These new warranty efforts and a new expedited shipping system are expected to boost sales of online engines directly from the RemanufacturedEnginesforSale.com website.
About Remanufactured Engines for Sale
Custom built engines for Ford, Chevrolet, Dodge, Toyota and Jeep are some of the engines in stock daily at the Remanufactured Engines for Sale website. This rebuilt engine retail has heavily invested into a talented engine staff as well as engine buyers that are in touch with the needs of all engine buyers. By offering a low price structure, the RemanufacturedEnginesforSale.com website is able to erase the traditional high costs of purchasing a new engine. The custom engines that are rebuilt daily are built specifically according to automaker OEM specs. The Remanufactured Engines for Sale website sells engines to vehicle owners as well as automotive industry customers.