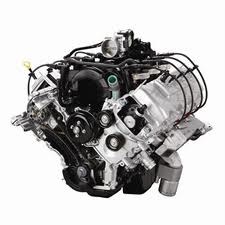 Both the parts as well as the mechanic labor that is put into each remanufacturing job is protected from defects.
Green Bay, Wisconsin (PRWEB) November 10, 2012
Ford engines are popular when placed into new vehicles and are equally popular through the preowned vehicles market. One engine rebuilding company is helping to lower the cost of owning various sizes of Ford engines. The RemanufacturedEnginesforSale.com company has lowered its pricing for remanufactured Ford Romeo 4.6L engines exclusively for salvage companies. These businesses often resell rebuilt engines to companies that need full engines for replacement. This new lower price is also applicable to vehicle owners or mechanics that purchase engines for sale online. More information about the Ford Romeo engine inventory can be found at this link http://www.remanufacturedenginesforsale.com/ford/ford-romeo-46l-engines.
Ford began production on its 4.6L V8 engine in the early 1990s and selected the Town Car as the initial test vehicle. The sales and popularity of this new V8 engine series set the tone for the remainder of this decade for Ford. The used vehicle industry often benefits from vehicles that were best sellers that trickle down to used vehicle buyers.
One drawback to purchasing used vehicles is the high mileage that can be found on these vehicles. The remanufactured engines that are sold through the RemanufacturedEnginesforSale.com company help extend the lifespan of used vehicles due to the replacement of new parts on once used engine blocks.
One reason for the new inventory expansion and price change to the 4.6L Romeo engine by the Remanufactured Engines for Sale company is the variety of vehicles this engine can help. Apart from the Town Car, this engine became popular in the Thunderbird, Mustang and other Lincoln vehicles that were offered through the 1990s.
Finding used engines to replace defective motors in these vehicles can be complicated due to the age of these engines. The rebuilding process that is completed by the Remanufactured Engines for Sale company mechanics ensures that longer lifespans are possible with these in demand engines.
Warranties are now offered with all Ford Romeo engines as well as other brands that are in stock at RemanufacturedEnginesforSale.com. This attachment of warranty coverage is an additional incentive to buyers of rebuilt engines. Since the average used engine could be without a warranty, the ones that are rebuilt now offer dual protection. Both the parts as well as the mechanic labor that is put into each Ford Romeo remanufacturing job is now protected from defects.
About RemanufacturedEnginesforSale.com
Rebuilding used engines has become an expert skill for the mechanics at the RemanufacturedEnginesforSale.com company. The top builders in the industry as well as the equipment and tools that are used are found inside of an updated engine facility. Customers in all 50 U.S. states use this online resource to find rebuilt engines from Ford, General Motors, Chrysler, Toyota and Honda. Engine warranties, same day shipping and low mileage rebuilt engines are examples of some of the ways that RemanufacturedEnginesforSale.com has built its reputation as a leading seller of rebuilt engines online.