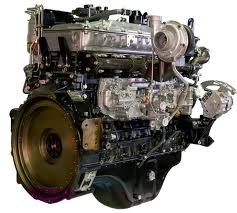 While Isuzu is headquartered in Japan, it has alliances with General Motors.
San Jose, California (PRWEB) October 01, 2012
Remanufactured Isuzu engines are now being shipped to salvage companies courtesy of the RemanufacturedEnginesforSale.com website. This rebuilt engines retailer has expanded its customer network to include salvage companies that are selling engines to car owners offline. The remanufactured engines industry offers an alternative to standard used engines. The OEM Isuzu quality is retained in these rebuilt engines and a generous three-year parts warranty is included with each shipped engine. More information about the in stock rebuilt engines available from Isuzu can be found at this link http://www.remanufacturedenginesforsale.com/remanufactured-engines/remanufactured-isuzu-engines.
The average person might relate Isuzu to SUV vehicles in the United States. Now all people know that Isuzu is one of the largest producers of medium-duty and heavy-duty trucks in the world. Both gasoline and diesel engines are produced and have helped Isuzu capture a portion of the consumer and commercial automotive industry in the U.S. While Isuzu is headquartered in Japan, it has alliances with General Motors for production and distribution of its vehicles and engines in the United States.
The Isuzu engines that are now shipped by the RemanufacturedEnginesforSale.com company are rebuilt domestically by qualified mechanics.
The salvage industry includes junkyards that operate by selling preowned auto parts to the trade industry as well as average vehicle owners. The growth in the salvage industry has remained in line with the growth in the used automobile industry. The rising sales of used automobiles have created more demand for quality auto parts and motors that are frequently requested by resellers and car owners.
The Remanufactured Engines for Sale company is one example of an online company that has expanded its operations to include selling to salvage companies. Ford, Chevrolet, General Motors, Chrysler and Isuzu represent a sample of the engines that are now shipped to companies in the salvage industry.
Vehicle engine warranties are one concern for buyers that purchase engines online. A surge in offline companies that are buying engines online due to low inventory levels in other states has recently emerged. The used engine industry typically does not include engine warranties with each sale due to the high mileage engine blocks and age of the engines. A rebuilt engine typically comes with a warranty since these engines are rebuilt by mechanics prior to sale.
The Remanufactured Engines for Sale website now offers a three-year unlimited engine mileage warranty for all engine buyers. This warranty is generally included with the sale of rebuilt engines as an added incentive to engine buyers that search for higher quality vehicle engines on the Internet.
About Remanufactured Engines for Sale
Selling rebuilt engines has become quite a popular business strategy for the Remanufactured Engines for Sale company. While many sellers choose to offer used engines, this engine retailer has invested into 21st century tools, equipment and mechanic knowledge to sell rebuilt engines. The remanufactured engines that are built daily by this company are shipped inside the U.S. and to Canada to car owners, dealers, junkyards and others that prefer rebuilt engines compared with used ones. Operating from a single warehouse has allowed the Remanufactured Engines for Sale company to streamline its rebuilt engines operation to grow sales in its short two-year existence online.