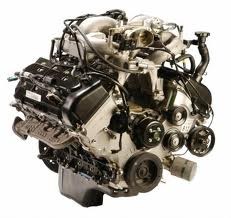 The rebuilt engines that are now available from the Remanufactured Engines for Sale company represent one alternative that used vehicle owners can use to replace a vehicle engine.
Austin, Texas (PRWEB) October 28, 2012
Remanufactured engines are part of the new engine type that is now being used by some companies as an alternative to a new one. These engines are rebuilt from used engines and generally provide more reliability. One company is now dyno testing its Lincoln engines to help improve the quality before these are shipped. The Remanufactured Engines for Sale company is using dyno testing for its remanufactured Lincoln Navigator 5.4L Triton engines. These tests are used to digitally compare engine output and performance against specs that are put out by auto companies. More information about this testing can be found by following this link http://www.remanufacturedenginesforsale.com/lincoln-engines/lincoln-navigator-54l-triton-engines.
Lincoln is the luxury mark of the Ford Motor Company and currently a competitor with Cadillac. The creation of the Navigator in the mid 1990s was an effort for Ford to expand its Lincoln division against other luxury automakers. Millions of the Navigator was sold in the U.S. and Canada and many of these vehicles are still in use.
Auto estimates predict that the average vehicle engine has a lifespan of 8 years before a vehicle is traded in or sold. Engine replacements for the Lincoln Navigator rely on the 5.4L Triton engine by Ford. These engines are now stocked and tested by the RemanufacturedEnginesforSale.com company prior to customer shipments.
Automotive dealerships that support the Lincoln brand usually have mechanics on staff that perform warranty repairs and general engine maintenance. Owners of used vehicles typically have to rely on a third party warranty or pay repair costs out of pocket if an engine replacement is needed.
The rebuilt engines that are now available from the Remanufactured Engines for Sale company represent one alternative that used vehicle owners can use to replace a vehicle engine. These engines are available with low mileage to allow the useful life of the engine to be extended with regular owner maintenance.
Warranties are part of what makes engine ownership important especially when motors are purchased sight unseen. Junkyards and salvage companies that sell used engines often times do not warranty the motors that are sold due to age or quality factors.
Engine buyers that search for replacement Lincoln engines or other brands could be disadvantaged without the inclusion of a reliable warranty. The RemanufacturedEnginesforSale.com website now includes warranty coverage for up to a period of 36 months. This is designed to be an unlimited mileage warranty as an incentive to engine buyers.
Apart from the new dyno testing that is available, inventory expansions and price reductions have now taken place at the Remanufactured Engines for Sale main warehouse that can be read about here. These changes include adding Ford, Chevrolet and Dodge rebuilt engines. The changes also include reducing the pricing on these engines to make the final cost more competitive when buyers compare engine pricing online.
About Remanufactured Engines for Sale
The Remanufactured Engines for Sale company sells and distributes engines from Ford, Chevrolet, Toyota, Isuzu, Dodge and other automakers online. The expansion of the rebuilt engines industry was the boost that this company needed to bring its offline business online. A trained staff of engine experts helps provide customer assistance and experienced mechanics rebuild engines according to automaker specs. By pricing engines lower than most sellers, the Remanufactured Engines for Sale company has been able to expand its engine business annually since its online inception in 2009.