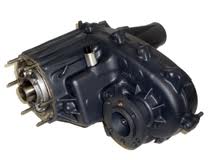 The TransferCasesforSale.com company created a testing program last year that has recently been extended.
Akron, Ohio (PRWEB) April 30, 2013
Replacement auto parts are generally purchased in used or OEM condition by buyers around the world. A newer type of auto part is now becoming popular in the 4x4 vehicle industry. The drive train system includes a transfer case that is essential for proper operation. The transfercasesforsale.com company is now upgrading its remanufactured transfer case inventory. This company is now selling import and domestic units that are refurbished for buyers to provide more alternatives for purchase.
The remanufacturing industry has helped to extend the life of engines and transmissions of the past 40 years. Parts that are worn can now be replaced with a part rebuilt by hand to ensure uninterrupted performance.
The refurbishing equipment and knowledge that is required to perform this work is not available through all retailers. The inventory upgrades that are now offered for the transfer cases for import and domestic vehicles is one method used to provide more variety for inventory sold on the Internet.
The TransferCasesforSale.com company created a testing program last year that has recently been extended. This testing program is applied to the case assemblies that are rebuilt by hand. These spin tests are helping to ensure that all gearing and parts used conforms to OEM specs. The spin testing program now in place is one extra step provided by this company to raise the level of quality offered to all buyers purchasing the company parts for replacement in four-wheel drive vehicles.
A new quote system was recently created and installed on the company website. This system is now expediting the delivery of all pricing online. The news release at http://www.prweb.com/releases/transfer-case/transfer-cases-for-sale/prweb10587481.htm announced the creation of this new system. Updates have been made recently that help supply the lowest pricing displayed online to ensure that customers purchasing the 4x4 assemblies have access to the best price when orders are placed.
About TransferCasesforSale.com
The TransferCasesforSale.com company sells its preowned and rebuilt inventory online to buyers in North America. This company helped earn its reputation by offering faster distribution of parts to trade industry companies. The units that are sold through the company inventory are inspected and tested before final distribution to buyers. The TransferCasesforSale.com company has recently erased the cost of shipping for all orders to provide a lower cost option for buyers in the 48 continental U.S. states. The innovations in technology and equipment used by this company is now helping to improve the output case assemblies quality.