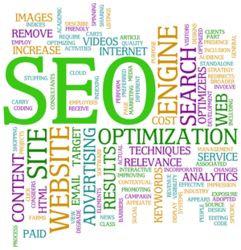 Remarketing is a significant step forward and a marketers dream.
Orlando, FL (PRWEB) December 05, 2012
Any business that can master online marketing is set up to enjoy a constant flood of new business. This potential is clearly seen by businesses as recent statistics estimate online marketing spend will reach $34 Billion by 2014. For many businesses the holidays mark the most important time of year to take advantage of.
One reason that online marketing has picked up so much popularity is because of the advanced targeting advantages it offers over traditional media such as newspaper and TV. "With today's targeting options every business is able to connect with their online consumer" states Don Friend from Local Direct SEO and the introduction of remarketing it takes online marketing to the next level.
Remarketing allows businesses to laser focus their online marketing spend and focus on customers that have been to your website or even as granular as a specific webpage. "Remarketing, especially when combined with YouTube, Text ads, and Graphical ads provide a powerful channel to bring back potential customers that have expressed interest in you company or a particular service that your company offers."
Additionally remarketing holds very strong ROI for businesses. "We commonly see targeted low monthly retargeting spends achieve ROI results in excess of 1200%. Remarketing can really be a true catalyst to reforming your online strategy." When used properly throughout the holidays it can add a significant amount of to the bottom-line. The remarketing platform at Local Direct SEO allows you to leverage your holiday customers and continue to advertising to that specific group throughout 2013.
Local Direct SEO (http://www.localdirectseo.com) is an online marketing firm that focuses on helping local businesses develop online marketing strategies and connect with their customers. If your business needs to develop an online marketing strategy or you would like to increase the number of inquiries you receive through your website, contact Local Direct SEO at 866-577-1181 to discuss how remarketing can help your business and recieve a $100 credit toward your new campaign.