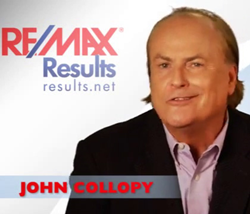 "It is remarkable to think that our brokerage has agents productive enough to be recognized across the nation. Dedication to clients is why – year in and year out – RE/MAX sells more real estate," said Jenna Thuening, owner of Home Destination.
Eden Prairie, Twin Cities, MN (PRWEB) May 09, 2014
Winning yet another nationally recognized real estate honor, North Central RE/MAX offices were recently recognized by Real Trends for their volume in closed home sales. Leaders John Collopy and Marshall Sanders' long-standing focus on providing excellent customer service is coming back in the form of recognition for top real estate results produced by service leadership.
"RE/MAX Results seems to be moving rapidly into top circles in more ways than one. After news of gaining the Top Worldwide Award naming RE/MAX Results as the largest RE/MAX brokerage in existence, our local chapter is once again being recognized as an accomplished leader," says Jenna Thuening, owner of Home Destination.
John Collopy and Marshall Sanders expressed another warm thank you to brokers and owners: "We regard the recognition as a high honor. The offices appear in the Real Trends 500 for number of transaction sides closed and closed home sales volume in 2013. These accomplishments deserve much recognition, and we're sure the broker/owners whose offices are acknowledged here would agree that they couldn't reach that level of success without their stellar agents. Please help us congratulate our owners and their associates for their hard work and amazing commitment to the industry!"
John Collopy, along with his business partner Marshall, have grown RE/MAX Results to the standards of success achieved today.
"As a Realtor enjoying the leadership of RE/MAX Results, and having the privilege of being a part of the Eden Prairie, MN team, the newly posted closed home transactions is an accomplishment we are celebrating together," adds Thuening.
Real Trends Rankings for Transaction Sides Closed:
#13 – RE/MAX Results, Eden Prairie, MN – 18,470
#87 – RE/MAX Advantage Plus, Savage, MN – 5,294
#196 – RE/MAX Realty 100, Milwaukee, WI – 3,088
#364 – RE/MAX Preferred, Madison, WI – 1,851
Real Trends Rankings for Closed Home Sales by Volume:
#19 – RE/MAX Results, Eden Prairie, MN – $4,537,027,523
#127 – RE/MAX Advantage Plus, Savage, MN – $1,164,280,183
#323 – RE/MAX Realty 100, Milwaukee, WI – $517,642,290
#459 – RE/MAX Preferred, Madison, WI – $366,910,903
Excellence in customer service continues to produce out standing accomplishments and recognition. John Collopy and Marshall Saunders of RE/MAX Results were recently honored by receiving multiple awards from the 2014 RE/MAX LLC's conference, according to a article posted April 1, 2014 by the SC Times.
The conference awards gained include:

Distinguished Service Award, the highest level award in the RE/MAX network
Net Gain in Associates Multi-Office Network in the United States and Worldwide
Largest Multi-Office Network in the United States and Worldwide
Highest Sales Volume in the United States in a Multi-Office Network.
"I am really proud to be a part of a company being even mentioned out of the top 20; it is an honor to work for such a great and productive company. We are at 800 agents and growing," says Kathy Chimento, RE/MAX Results Communications and PR Specialist in a phone conversation with Home Destination.
"Every day we how technology empowers brokers and agents in the service of their clients and yet this is just the beginning," commented Pete Flint, co-founder and CEO of Trulia in a November 14, 2013 RisMedia article titled Marshall Sanders of RE/MAX Results receives Tech Titan Real Estate Award. "Innovators who are developing solutions for professionals as well as home buyers and sellers will help the real estate industry grow and improve."
"Knowing our leaders personally, it is no surprise that RE/MAX Results is honored as one of the most successful residential firms for both closed transaction sides and separately by closed home sales volume. We all enjoy a tremendous synergy in our offices and feel pleased to provide top level services to our clients. Thank you John Collopy and Marshall Sanders," states Jenna.
Home Destination is a 15 year veteran residential Twin Cities Realtor who helps homeowners through the process of selling a home. For a complementary Minneapolis real estate seller's or buyers consultation call 612-396-7832.