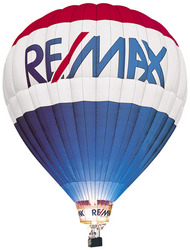 We stress the fact that the developer has installed additional insulation, high-efficiency furnaces, new windows and energy efficient appliances because buyers want to keep their operating costs down
Chicago, IL (PRWEB) May 21, 2008
When it comes to thinking "green," people looking at Chicago homes seem more focused on monthly heating bills than on the environment in general. According to RE/MAX real estate agents, those in their 30s are particularly interested.
Buyers of custom-design new construction constitute the one group that is somewhat more demanding when it comes to the environmental footprint of their new residence, according to Stuart Diamond of RE/MAX Villager in Glenview, Ill., who works extensively with that type of property.
"Younger buyers, especially those in their 30s, seem particularly aware of issues related to energy conservation," he said. "If the standard wall insulation for a new home design is R-36, they want to increase that as much as possible. They understand that additional insulation is a very inexpensive way to save a considerable amount of energy."
Another trend Diamond sees among the same group of buyers is demand for high-efficiency fluorescent light bulbs. Those bulbs won't work with dimmer switches, but the buyers don't care, Diamond reports.
There may be housing markets around the United States where buyers search eagerly for homes that would make a dedicated environmentalist proud: homes with extensive insulation and the mechanical systems and efficient appliances to minimize energy usage; kitchen and bath fixtures, as well as landscaping, that keep water consumption to a minimum; even homes that generate their own energy supply with wind or solar power.
The vast majority of Chicago-area buyers don't put a major emphasis on finding so-called "sustainable" homes, according to Jim Merrion, regional director of RE/MAX Northern Illinois.
Generally speaking, says Merrion, Chicago-area home buyers, especially those considering existing homes, typically limit their environmental priorities to features that reduce energy costs, with heating bills their main concern.
The same is true in markets with far lower home prices. In South Holland, Illinois, Cimena Cummings of RE/MAX Excellence reports buyers are much more sensitive to energy costs than was the case a decade ago.
"Recently I had clients decide not to buy a home they liked because it had an old boiler, and converting it to an energy efficient furnace would have been too expensive," Cummings said. "When I market a home today, I make sure to mention energy-saving features, such as a high efficiency furnace, extra insulation and newer windows. Tankless water heaters are also becoming popular as a way to reduce energy use, especially in buildings with rental units."
Azarina Cerkic of RE/MAX NorthCoast in Chicago notes that adding energy saving features has become a standard part of most condominium conversion projects in the city.
"We stress the fact that the developer has installed additional insulation, high-efficiency furnaces, new windows and energy efficient appliances because buyers want to keep their operating costs down," she said. "Buyers also are eager to get details on the monthly utility bills associated with existing homes so they can get a clearer idea of what their costs will be."
On the other hand, these agents all noted that in the Chicago area, buyers aren't concerned about other aspects of environmentally friendly home design, such as features that would reduce water usage or the installation of solar panels to provide electric power to the house.
About RE/MAX Northern Illinois
REMAX Northern Illinois is the leader in Northern Illinois real estate sales and has been number one in residential sales in the Chicago metropolitan area since 1989. In 2007, offices affiliated with RE/MAX Northern Illinois, a privately held RE/MAX regional franchiser, closed more than $11.4 billion in sales.
The Northern Illinois region is part of RE/MAX International, a global real estate network with 7,000 independently owned offices and 110,000 member sales associates in 70 countries.
To read more about energy efficient homes in Illinois, or for more Illinois real estate news, visit the Northern Illinois RE/MAX web site.
###