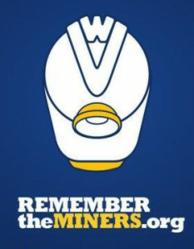 (PRWEB) June 29, 2011
Remember The Miners (RTM), the non-profit organization dedicated to honoring coal miners and their legacy through public awareness campaigns and charitable contributions, is excited to announce a series of concerts to promote its Scholars Program.
The first concert will be held July 1st at the Little General of Princeton, WV at 1000 Oakvale Road. Featuring West Virginia singer Reagan Boggs and band Neal Spears and Unit 31, these tailgating concert events will bring awareness to the RTM Scholars Program. Little General has already been a dynamic fundraising partner of RTM, as they are the point of sale for the RTM Awareness Magnets, shaped like a coal miner's helmet. Concertgoers are encouraged to purchase their RTM Awareness Magnets and enjoy tailgating in the Little General parking lot.
Reality star Mike Crowder of Spike TV's COAL will also make an appearance, encouraging guests to support the Scholars Program while enjoying the concert. Crowder is the CEO of Cobalt Coal, exemplifying the value of higher education in the mining industry.
After the kickoff concert in Princeton, the following concerts will be held July 15th in Beckley, WV at 4223 Robert C. Byrd Drive and on July 22nd in Fayetteville, WV at 35 Davis Street. These concerts will also be held at a Little General, each lasting from 5-7 PM.
RTM and the West Virginia Coal Foundation created the RTM Scholars Program to support families of the West Virginia mining community. Applications can be found here. Applicants must be past or present miners, a dependent of a miner, or someone pursuing higher education in the mining industry. Recipients of the scholarship will receive between $1500-$5000 twice yearly, covering both Spring and Fall semesters. Applications must include a 250-word essay about the importance of mining and its future in America.
Applications must be submitted online or postmarked by August 5th if mailed. All relevant materials should be submitted to Remember The Miners, Suncrest Corporate Center, PO Box 330, Morgantown, WV 26505.
About Little General Stores
Beckley, W.Va.-based Little General Store, owned by Cory Beasley and Greg Darby, operates 85 convenience stores and 15 freestanding restaurants. The company is a franchisee for 28 Subways, 15 Godfather's Pizzas, 11 Sam's Hot Dog Stands, seven Burger Kings, six Arbys, four Taco Bells, three Krispy Krunchy Chicken Stands, two Steak Escapes and the 79er Restaurant in Burnsville, West Virginia.
About Remember The Miners
Remember The Miners is a public awareness campaign dedicated to honoring the legacy of all miners and the mining industry, bringing the human element to the forefront of the energy debate, and remembering the miners who have fallen. Remember The Miners also raises awareness about the sacrifices that miners and their families make for our country. http://www.remembertheminers.org.
###