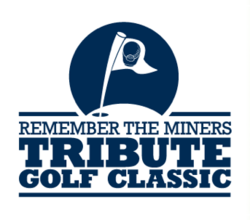 (PRWEB) May 07, 2012
Remember The Miners will be hosting its first annual Tribute Golf Classic Friday, May 11th at Glade Springs Resort. The golf tournament is presented by Little General Stores and will include a tribute ceremony honoring the Spring 2012 Pritchard Mining Class of the Scholars Program.
The Remember The Miners Scholars Program was created in 2011 to provide financial aid to miners, dependents of miners, and students pursuing higher education in the mining industry. In its first year, the Scholars Program awarded $25,000. The Spring 2012 Pritchard Mining Class is comprised of 14 students who will be receiving a collective total of $25,000 this year as well.
Who: Remember The Miners with VIPs Coach Bob Huggins, Randy Moss, Jason Williams, and Coach Don Nehlen.
What: Remember The Miners Tribute Golf Classic Presented by Little General Stores
When: This Friday, May 11th. Media check-in will occur from 8-9 AM. Tribute programming and interviews with VIPs and Scholars Program inductees will occur directly following registration. Media are invited to stay for as long as they would like at the golf tournament, which will continue all day and conclude with a cocktail hour around 3 PM and optional dinner at the resort following the tournament.
Where: Glade Springs Resort,142 Barnstaple Dr., Daniels, WV 25832
Why: To recognize 2012 Pritchard Mining Class Scholars and to raise awareness and funds for future classes of scholars.
Please RSVP to Quin Woodward Pu at quin(at)remembertheminers(dot)org with your name, outlet, and number of media passes you will need.
Media contact:
Quin Woodward Pu
Remember The Miners
office: 703.739.2424, ext. 121
cell: 706.231.5302
quin(at)remembertheminers(dot)org
###