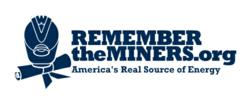 (PRWEB) February 09, 2012
Remember The Miners is excited to announce that its Honorary Chairman, Coach Bob Huggins, has joined Twitter. His handle is @CoachHuggs.
Coach Huggins is the beloved basketball coach of West Virginia University's Mountaineers. He is one of the winningest coaches in basketball, garnering such accolades as the Ray Meyer Award, Conference USA Coach of the Decade, and his recent 700th win.
"We're excited to welcome our Honorary Chairman to Twitter," began Jason Parsons, President of Remember The Miners. "Our organization flourished under a grassroots social media movement. Coach Huggins is already such a powerful influence in West Virginia and sports, and joining Twitter will help amplify his message even more."
Coach Huggins begins his Twitter career during an exciting time: he is currently participating in the Infiniti Coaches Charity Challenge. In partnership with NCAA and ESPN, this charitable program will donate $100,000 to a winning coach towards his charity of choice. Coach Huggins is the WVU Men's Basketball coach and is one of 48 coaches participating in this challenge.
The winner will be determined ultimately by fan participation. Starting January 18th, polls have been open online for fans to cast their vote up to once a day. After the first six weeks, four brackets of 12 coaches will be pitted against each other, with winners from each group advancing to semi-finals in week seven and finals in week eight. The winning coach will be announced March 9th. All 48 coaches' charities will receive at least $5,000 from Infiniti.
To vote for Coach Huggins, click here. Votes can be cast once a day.
Remember The Miners has partnered with Coach Huggins on many occasions. In 2011, the Bob Huggins Fish Fry was created as a Remember The Miners signature event. The Fish Fry raised funds for the Scholars Program, as well as the Norma Mae Huggins Cancer Research Endowment Fund, created by Coach Huggins in honor of his late mother. More recently in January 2012, Coach Huggins hosted the Bob Huggins Tailgate Presented by Little General, which raised funds for these two charities as well.
For more information about Remember The Miners, follow them on Twitter @RememberMiners or like their Facebook page.
About Remember The Miners
Remember The Miners is a public awareness campaign dedicated to honoring the legacy of all miners and the mining industry, bringing the human element to the forefront of the energy debate, and remembering the miners who have fallen. Remember The Miners also raises awareness about the sacrifices that miners and their families make for our country.
###