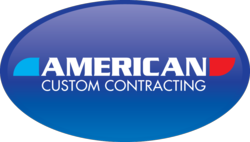 Scottsdale, AZ (PRWEB) January 18, 2013
Planning a home addition or remodeling project can be exciting, fun and filled with visions of a new lifestyle. To help ensure a successful venture, Scottsdale Remodeling Pros American Custom Contracting provides the Essential Safe-Remodeling Fact Sheet.
"Home or business remodeling can be trying on the customer. We want to ease the burden, eliminate the false starts and ensure that our customer's know and understand every step of the home improvement process," American Custom Contracting.
Home Sweet Trouble Free Remodeling Solutions
Whether adding an addition to a growing business, re-facing a home garage or overhauling and revamping a cramped kitchen, the primary decision involves selecting a competent contractor. Business or home improvement can be sweet and trouble free or it can be racked with unexpected costs increases, shoddy craftsmanship and the mindset of an uncaring contractor.
Here's how Scottsdale Remodeling Pro's new Safe-Remodeling Fact Sheet can help you make educated construction choices.
Home Contractor Horror Stories
With a three-year-old boy and an 18-month daughter, the Nelsons needed a fenced in back yard. Their Scottsdale home was dead on the edge of the road, but toddlers move quickly and the risk of an accident weighted heavy each parent.
Contractor bids for the fence-work came in at around $4,500. Estimated completion times ranged from three to five weeks. But luck sided with the Nelsons and they came upon a locally listed home improvement company that offered to handle the job for less than $1,800 with a two week turnaround.
Then came the rip-off: The low bidder pressed for a materials deposit of $1,000. The Nelson's paid it. Shortly thereafter, the so-called builder disappeared along with his local ads and local contact numbers. The Nelsons got no finished fence and no unused construction materials.
It's an old story. In 2011, the Harrisons hired a home remodeling contractor to build an over-the-garage addition. For financial safety, they paid according to the stages of completion. Things went well until the backside of the project was coming together. That's when the home improvement contractor left the state.
In an effort to finish the project, Mr. Harrison contacted the plumber and electrician for final stages of their part in the improvements. That's when he discovered that money paid for preliminary electrical work and preliminary plumbing work had never been forwarded to the subcontractors. Thus ends another common rip-off.
A Hassle Free Solution From Scottsdale Remodeling Pros
Information thwarts deceit-centered home remodeling disasters. Fair and honest home improvement contractors take no pleasure in causing customer harm. They not only despise unscrupulous contractor behavior, they actively strive to report, prevent and eliminate such fraudulent construction activities.
From managers to estimators to on-site craftsmen and sub-contractors, every member of the Scottsdale Remodeling Pros team is committed to providing reliable customer service and project completion. With Scottsdale, buyers get a construction crew that is:
*** Actively engaged in providing customers with in-depth project information
*** Dedicated to quality service and project completion
*** Fully trained in current home remodeling technology
*** Skilled in their respective areas of any home improvement project
*** Work beneath the instructions of a Scottsdale project manager who is capable of hiring, supervising, obtaining necessary building permits, scheduling inspections and assuring that the job meets and exceeds Scottsdale QC requirements and customer expectations.
Homeowners deserve to know what makes a good contractor, how to avoid the pitfalls of contractor scams and how to select the best Scottsdale home improvement center for any given project, budget and peace of mind. Pick up a copy of the Scottsdale Remodeling Pros Safe-Remodeling Fact Sheet today.
Scottsdale Remodeling Pros
*** Free Estimates
*** Competitive Pricing
*** Detailed craftsmanship and top quality materials at a guaranteed fair price
*** Honest and Reliable
*** Residential and Commercial general contractor projects
*** ROC 238225 Bonded Insured.
For a revamped bath, an updated kitchen, new buildings or any other general contractor services, Call Scottsdale Remodeling Pros today.
American Custom Contracting
7702 East Doubletree Ranch Road #300
Scottsdale, AZ 85258
Phone (480) 699-2516
Fax (480) 699-0461
Email service(at)americancustomcontracting(dot)com