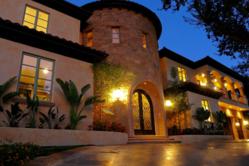 Maintaining a high degree of excellence and performance LA Build Corp has received numerous awards and honors from various agencies and municipalities in the remodeling field. http://labuildcorp.com
Los Angeles, California (PRWEB) July 20, 2012
Kitchen remodeling and bathroom remodeling are certainly of the most popular home enhancements that give as much worth to homes as to quality of life to homeowners. Many take on this task as a DIY "Do It Yourself" to save some money. Although the DIY approach can be very cost efficient if done right, it can easily turn to what seems like a never-ending nightmare.
Sure, we've all seen HGTV and Extreme Home Makeover and all of the other do-it-yourself shows on television that make remodeling and redoing a bathroom or kitchen seem like a breeze, but what is really not seen in the 30 minutes or so of TV and commercials, is all of the hard work that goes into remodeling any room. Television shows minimize many of the home remodeling details, time and hard work that goes into remodeling, because they have to consider the length of the show and what viewers want to see. Let's be serious. Dose anyone really want to see how long it would take to scrape all of a 30-year old wallpaper off of the walls and who wants to spend 2 days watching paint dry!
No matter what type of home improvement and remodeling anyone ultimately decide to engage in, it is really important to start with a design that utilizes the existing space efficiently and offers the most for the time and money spent. Sure, homeowners can opt for a do-it-yourself home improvement or get professional help, and obviously Do-it-yourself can be less expensive than getting professional help, as Ami the president of LA Build Corp says: "normally up to one-third of a home remodeling cost goes to labor". However, to make home improvements, one should have the talent, patience and the skills for it. Several home remodeling jobs simply don't require professionals, if enough time is spent to figure out how to do them. Such as a simple repainting of a room or filling in a nail hole. Others need more attention to detail and consideration that can only come with experience, like putting up crown moldings, laying out new tiles. Professionals can also help with picking the right options as far as materials as far as safety and functionality is concerned, when planning a bathroom remodeling designs it is important to select materials that are not only attractive but are also are non-skid, to avoid falls. In the kitchen that new deluxe range also needs to have adequate ventilation as well.
Whether taking on a DYI project or hiring a contractor, remember that the most crucial thing to start with is the budget; remodelers sometimes underestimate what it's going to cost to do a big or small renovation. As Ami says: "you never known what's going to happen once you start open up a wall or ripping out the cabinets, you never know what you're going to find behind them, so you need to pad your budget with a little cushion and be realistic".
To learn more about DYI projects and 10 common DYI Mistakes, visit http://labuildcorp.com/
LA Build Corp is a full service Home Remodeling and Construction Company with over 20 years of experience. They offer variety of service from new construction and room addition, to home remodeling and repairs. To find out about their summer specials Call 877- 628-5292
Or visit http://labuildcorp.com/