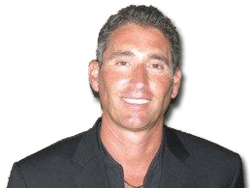 I went from burning 12-14 hours a day in wasted leads to working off my I-Pad in the mornings only. My sales are up, my profits are through the roof and I shut down at noon every day.
Columbus, OH (PRWEB) October 09, 2012
Dan Wolt a nationally recognized business owner, speaker and consultant, announced today the launch of his website, http://www.DanWoltConsulting.com. The site will serve as the hub for his consulting practice focused on working with business owners to change their lives by radically altering how they manage almost every important facet of their company.
After spending twenty three years in the business, Dan has spent the last five perfecting a systematic and automated approach to obtaining qualified leads and closing them. Most major remodeling publications including Remodeling Magazine's Big 50 Edition have recognized Dan's excellence and contributions in the industry by bestowing major awards upon him and writing about him in their respective magazines. Dan was the only window company owner in the country to win the 2012 Remodeling Magazine award for "Industry Impact".
Not that long ago Dan found himself in the same place that most of his competitors are in today. Major stress, declining revenues and paying for expensive leads that did not always come to fruition. He was working 60 hours a week watching his profits decline while leaving no time for his family, friends and young children. "I woke up one morning and decided to take advantage of the internet and the technology revolution and change the very industry that I had been part of for the past 23 years." Within months Dan's business had exploded and immediately his new business model had both his competitors and colleagues seeking his advice and counsel. They too wanted a new way to sell windows while leading calm, cool and stress free lives.
Dan Wolt's new website outlines the steps and processes of Dan's innovative business model. A short video tells Dan's personal story and details the key fundamentals of his consulting practice. A previous client of the consulting practice, Rob noted that "after spending my entire career as a window sales rep for countless companies, Dan helped me not only build my own company, but freed me from the corporate world. I now live the life I want and make the money I want." From a recent consulting engagement, John wrote to Dan telling him, "I went from burning 12-14 hours a day in wasted leads to working off my I-Pad in the mornings only. My sales are up, my profits are through the roof and I shut down at noon every day. Thank you very much Dan!"
For More Information Contact:
David W. Lippy (614) 939-1533
DavidLippy (at) Insight (dot) rr.com