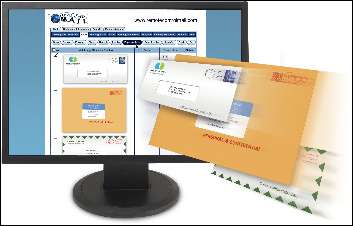 I don't have to worry about things getting lost or the reliability of mail forwarding and I can see it from anywhere. It's nice to bring my postal mail into a world as manageable as email
Seattle (PRWEB) April 4, 2007
Remote Control Mail™, the global provider of postal mail online, has expanded services and now offers regional addresses in more than 18 major cities across the United States.
Customers in more than 80 countries use Remote Control Mail to view and manage their postal mail from any internet connection on earth. Many customers have requested additional addresses in their cities. To accommodate them, addresses in the following additional cities have now been added:
New York City, Los Angeles, Chicago, Philadelphia, San Francisco, Dallas, Boston, Washington DC, Atlanta, Houston, Seattle, Miami, St. Louis, Portland (Oregon), Baltimore, Las Vegas, Richmond (Virginia), and Newark (New Jersey). The vast majority of people in the U.S. can now have their mail sent to an address in their region, even though they are actually receiving it online wherever they may be.
"Customers have been asking for more cities, and we're delivering them as quickly as possible. I'm humbled by the wide market acceptance of our service," says Ron Wiener, CEO and founder of Remote Control Mail. "Our customers include expatriates, military personnel, retirees, frequent travelers and students - as well as companies that have large numbers of telecommuting or mobile employees," he added.
The main reasons customers give for signing up for Remote Control Mail are the ability to receive their mail when they're not at their regular mailing address and to avoid paper pile-up. The company will be adding more cities in the coming months to keep up with demand.
"I have moved 10 times during the past decade, and with Remote Control Mail I never lose track of my postal mail," says Ben Singer, a satisfied Remote Control Mail customer from Chicago. "I don't have to worry about things getting lost or the reliability of mail forwarding and I can see it from anywhere. It's nice to bring my postal mail into a world as manageable as email," he said.
About Remote Control Mail
Remote Control Mail™ gives people the ability to access individually-addressed postal mail online - as easily as email - from anywhere in the world. The service also manages standardized process mail, such as claim forms, invoices, and checks, even more efficiently and cost-effectively. Remote Control Mail (http://www.RemoteControlMail.com) online postal mail may be used by individuals, small-to-medium sized businesses, and enterprises alike. The company's popular Remote Control Mail™ service is already in use by businesses and individuals in more than 80 countries. Founded in 2004, the company operates a 60,000 sq ft mail processing and document archival center near Portland, Oregon, and corporate headquarters are located in Seattle, Washington.
###