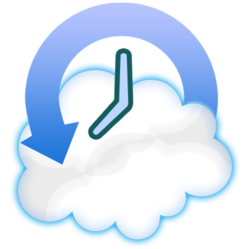 Now, our customers enjoy peace of mind and total reliability -- automatically.
Lavaltrie, QC (PRWEB) October 10, 2011
Devolutions, a Canadian-based enterprise software development firm with more than 125,000 users in over 60 countries, announced today the launch of its new online backup service.
Available for both the Standard and Enterprise edition of the firm's flagship product Remote Desktop Manager, this affordable online backup service works with any XML data source, and is designed to automatically save session data in the event of a human error, equipment failure, or other potentially catastrophic event.
"Launching an online backup service is an important evolution in our service offering," commented Devolutions' CEO and founder David Hervieux. "Until now, customers were obligated to perform manual back-ups, which are time consuming and easy to forget -- until something devastating happens, and session data recovery becomes a very costly and time consuming problem. Now, our customers enjoy peace of mind and total reliability -- automatically."
The new online backup service, which is built into the latest version of Remote Desktop Manager (6.5), is available in two plans:

Basic: $9.99/year, which recovers the last back-up
Professional: $14.99/year, which retains a full history of back-ups, any of which can be recovered
A free, fully-functional 30-day trial of the firm's new online storage solution is available here.
For more information or media inquiries, contact Mélissa Gagnon at (450) 935-0608 or news(at)devolutions(dot)net.
About Devolutions
Established in 2004, Devolutions is a Canadian-based company located near Montreal, Quebec. The firm currently has over 125,000 users in over 60 countries. The firm's mission is to develop innovative enterprise software that helps users cost-effectively, simply and effectively achieve their network management and security goals. The firm is also committed to providing exceptional technical support, ensuring an excellent user experience that exceeds expectations, and delivering high performance with superior quality. The firm's current roster of solutions includes Remote Desktop Manager, Password Vault Manager, and the recently-released official version of Remote Desktop Manager Online. Learn more about Devolutions at http://devolutions.net/.
# # #