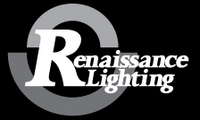 In the solid-state lighting space, Renaissance Lighting's technological creativity and innovation are unparalleled
Herndon, VA (Vocus) February 20, 2008
In a move designed to ultimately help transform the lighting industry, Renaissance Lighting (http://www.renaissancelighting.com)], a pioneering innovator of solid-state LED architectural lighting, has named Barry Weinbaum, 49, chief executive officer and director.
Weinbaum, a 28-year high-tech industry veteran with extensive experience in growing communications, nanotechnology, components, consumer products, semi-conductors, software and wireless enterprises, has melded extensive large and small corporate experiences with business and technical acumen and the spirit of a serial entrepreneur.
"In the solid-state lighting space, Renaissance Lighting's technological creativity and innovation are unparalleled," said company Chairman George P. Crowley, Jr. "Now, with Barry Weinbaum at the helm, we have the best possible combination of talent and product in place to expand the company's footprint, rapidly grow our customer base and revenues, and exponentially increase shareholder value."
Renaissance Lighting's patented lighting systems are preferred by architects and space designers using a technique which blends light from multiple LEDs (light-emitting diodes) in order to produce the industry's purest single light source.
The company's environmentally friendly "green" technology is separated further from the competition through the integration of internal sensors which constantly monitor and adjust light output and color. These same sensors have the ability to activate sleeper LEDs that compensate for the gradual degradation of a fixture's original LEDs during their 50,000-to-70,000-hour life span.
From 2001 until its acquisition in 2007, Weinbaum served as president and CEO of NanoOpto, the leading supplier worldwide for nanoscale optical components. Previously, Weinbaum had a 21-year career at Lucent Technologies and AT&T, where his most recent position was vice president in the Optical Networking Group. Highlights of his accomplishments at Lucent included a turnaround of the Dense Wave Digital Multiplexing (DWDM) Long-Haul Optical Systems Business, directing the mergers and acquisition team for the Optical Networking Business Unit, leading the wireless enterprise PBX and voice response businesses to global leadership, and pioneering the customer relationship management (CRM) business. Weinbaum started his career as an engineer with Bell Laboratories.
About Renaissance Lighting
Renaissance Lighting, headquartered in Herndon, VA, produces highly creative lighting products delivering exceptional appearance, superior efficiency, and glare-free illumination for all architectural applications. The company's innovative approach to product engineering and design is supported by 27 patents including its optical and feedback control technologies.
Media Contact:
Joe Arimond
ECI Communications
847-381-1205
joseph.k.arimond @ ecicommunications
# # #