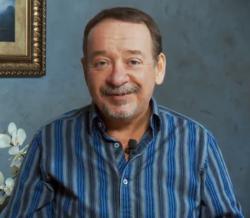 All you need is
enthusiasm and a
desire to learn to be a
Renegade Hypnotist!
Las Vegas, NV (PRWEB) April 01, 2013
After a two year hiatus, Mark Cunningham is returning to live training with his first ever Renegade Hypnotist Project seminar.
The title of his new training program is the Renegade Hypnotist Fast-Start Seminar, and will take place at the MGM Grand Hotel Conference Center in Las Vegas NV on June 14-16, 2013.
With a reputation as both a top trainer in the field of hypnosis and also a cutting edge expert hypnotist, already over 43 people have already registered for this seminar and will be coming from countries such as Australia, Denmark & Costa Rica.
The focus of this seminar is a 30-day start up method for becoming proficient with Renegade Hypnotist Techniques. However, everyone who attends will be getting the 30-days compressed into 3-days. The ultimate fast-start.
"My seminars are known for do-the-drills and get-the-skills," said Cunningham. "All you need is enthusiasm and a desire to learn."
Cunningham's long time students refer to his training method as 'Marknosis', which consists of Cunningham explaining the concept, telling teaching stories, followed by a demonstration. Then everyone gets a partner, does the exercise, and get's feedback from Mark Cunningham.
According to Cunningham, "Everyone who attends will come out the other end knowing what to do, how to do it and that it will lead to success."
Full details on the seminar including a short video can be found on the Renegade Hypnotist Seminar Information page on the http://RenegadeHypnotist.com website.
For more information on the seminar or for an interview with Mark Cunningham, contact Cassi Cunningham at the Trucor Inc. office at 419-882-8543.