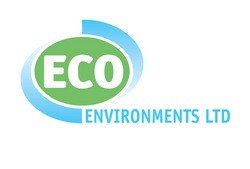 What I like the most though, is the way they are so customer focused and have built their company up around this value
(PRWeb UK) June 7, 2010
Working with the management team Mark will focus on group growth & strategy, structure and financial reporting.
Mark brings with him over 17 years of experience in the Technology Professional Services industry. He has been active in various business development roles, with experience of building up teams, operations, divisions and companies across multiple countries with his most recent challenge being the setup of a brand new services company in Malaysia. Mark is a member of the Institute of Directors and is also on the Board of Directors for Bluefin Solutions Ltd - an SAP Technology Professional Services company where he advises on growth and strategy.
Mark, commenting on his appointment said: "I am really pleased to be joining the highly motivated Eco Environments team at such an exciting time. I hope to add significant value through my experience and expertise in helping to further shape and grow this entrepreneurial and forward thinking company into the next decade.
Eco Environments has so much potential and with rising Energy costs, the new Energy Cash back / 'Feed in Tariff' schemes, new sustainability and building efficiency rules and Carbon reduction legislations it is so ideally placed to be one of the UK's leaders in the cleantech space.
What I like the most though, is the way they are so customer focused and have built their company up around this value - they really do put their customers at the centre of everything and have the references and testimonials to back it up.This was a very important factor for me in deciding to join the board."
Mike Clarke, MD and Founder of Eco Environments said: "I am delighted to welcome Mark onto the board, his formidable track record in commercial development and expertise in Technology based Professional Services will be invaluable to Eco Environments in driving the strategy and growth of the business over the coming years, to ensure we keep the Company at the forefront of the industry."
David Hunt, Sales Director and Founder of Eco Environments said:"Having Mark's expertise,experience and passion for the industry and customer service is a fantastic addition to the Eco Environments team. Mark will play an important role as we look forward to significant and sustained growth across the UK."
Eco Environments:
Whether you're looking to contribute to the campaign against climate change, reduce your energy costs or create an additional income stream selling energy back to the National Grid and taking advantage of the Feed in Tariffs, Eco Environments are a widely-recognised first port-of-call.
Microgeneration solar power technology (PV / photovoltaics / Thermal / panels) and wind turbines are their speciality, along with air-source heat pumps and energy efficient lighting.
###