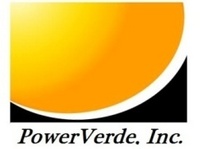 PowerVerde is by far the most efficient and remarkable renewable energy company we have seen. We as a technology company are always looking for exceptional alternative energy opportunities.
Phoenix, AZ (PRWEB) February 7, 2011
PowerVerde, Inc. (OTCBB: PWVI) today announced signing a binding Letter of Intent ("LOI") with Newton Investments BV, ("Newton") a Dutch-based company, to license PowerVerde's unique renewable 50Kw energy system. The LOI allows Newton to distribute this energy system throughout the 27 countries of the European Union, initially focusing on the Netherlands, Belgium, Germany and Scandinavian countries. Furthermore, PowerVerde has authorized Newton to manufacture this system under a strict licensing agreement with a Dutch/German foundry and machine shop capable of producing hundreds of units per year. Under the terms of this LOI, Newton must sell at least 100 systems in the first year to maintain these exclusive rights for up to 10 years.
In connection with the transaction, a Newton affiliate invested $250,000 in PowerVerde by purchasing 333,333 shares of common stock at $.75 per share, accompanied by a three-year warrant to buy 333,333 shares at $.75 per share.
Piet van der Hoop, President of Newton remarked, "PowerVerde is by far the most efficient and remarkable renewable energy company we have seen. We as a technology company are always looking for exceptional alternative energy opportunities. I have reviewed hundreds of companies over the past 12 years and PowerVerde is among the best. Their waste heat recovery system was demonstrated for us at PowerVerde's Phoenix facility and impressed us greatly. In addition to our licensing agreement, PowerVerde has allowed us to make a sizeable dollar investment in their company. We plan to install up to 300 megawatts of PowerVerde systems over the next 3 years."
PowerVerde Director Rick Davis commented "This licensing agreement was the right deal at the right time for PowerVerde. We believe that our systems are ready for sale. Because of Europe's appreciation for green electricity products we felt that a product launch in this region combined with North America later this year was a positive marketing strategy for 2011. The EU respects international intellectual property rights, and we're comfortable making Newton our first non-US licensing partner."
About Newton Investments BV
Newton, based in Leeuwarden, the Netherlands, is a renewable energy investment company which actively pursues green energy opportunities and products covering variety of energy sources including, but not limited to, wind, biomass, photovoltaic, electric and thermal. Their investment objectives are to offer green renewable energy products in the EU utilizing available credits and incentives. Their relationships with sophisticated Dutch and German manufacturers and knowledge of these industries allow them advantages well beyond mere distribution.
About PowerVerde
PowerVerde, Inc. (OTCBB: PWVI) manufactures advanced renewable power generator systems comprised of gas pressure and gas expansion motors. These systems operate without combustion or fossil fuel creating electrical power from any low grade heat source or adequate pressure forum. PowerVerde is an environmentally friendly green company producing zero emissions or waste stream byproducts. For more information about PowerVerde, please visit our web-site http://www.PowerVerdeEnergy.com.
This news release contains forward-looking statements within the meaning of the Securities Litigation Reform Act. The statements reflect the Company's current views with respect to future events that involve risks and uncertainties. Among others, these risks include the failure to meet schedule or performance requirements of the Company's contracts, the Company's liquidity position, the Company's ability to obtain new contracts, the emergence of competitors with better products and/or greater financial resources, the impact of competitive pricing and the termination or limitation of alternative energy incentive programs. In the light of these uncertainties the forward-looking events referred to in this release might not occur.
###