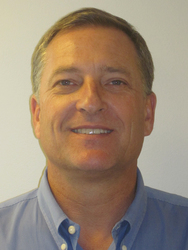 It will be attended by major players in the renewable energy investment community, and will be a great opportunity to network and connect with senior level decision makers in solar development.
San Francisco, CA (Vocus) October 6, 2009
MP2 Capital LLC, a leading renewable energy firm that develops, finances and invests in projects worldwide, today announced that CEO Mark Lerdal will give a plenary address at Solar Energy Investment and Finance Summit on November 12-13 in San Francisco.
The conference, sponsored by New Solar Today, features panel discussions by key stakeholders in the global solar investment and finance community. Among those presenting will be representatives from the U.S. Department of Energy (DOE), the National Renewable Energy Laboratory (NREL), BrightSource Energy, Morgan Stanley, and JPMorgan Capital Corporation. Lerdal's address will take place on the afternoon of November 13.
"This is a key conference for anyone interested in securing investment and financing for utility-scale solar projects in the current economic climate," said Lerdal. "It will be attended by major players in the renewable energy investment community, and will be a great opportunity to network and connect with senior level decision makers in solar development."
Lerdal's presentation is entitled "Utility-Scale Projects from the Investor's Perspective," and will include a case study of one of MP2 Capital's recent solar projects. Lerdal will present an overview of the process of developing, financing and operating a solar project in partnership with a utility, including discussion of the regulatory policy, land use and other local issues associated with large-scale solar project development. Attendees will gain an understanding of the process, challenges, best practices and financing parameters associated with utility-partnered projects in order to make the best decisions going forward.
Lerdal is an industry veteran with more than 20 years experience in the renewable energy sector as a developer, investor, executive and attorney. He became CEO and a managing director at MP2 Capital earlier this year at a time when the firm's project portfolio has seen notable growth. Founded in 2006, the firm has developed, and also operates, multiple renewable energy projects across the United States. Recent projects in development include the construction of a 1.6 megawatt solar array at the Denver International Airport and a 2.3 megawatt solar array to provide power for Progress Energy customers in North Carolina.
"We live in a time where renewable energy development is critical to our survival, and we need to work together and share insights to develop the best solutions," said Lerdal. "There are known challenges to securing investment and financing for large-scale solar projects. We have had great success partnering with utilities to meet their desires to promote renewable energy.] We're pleased to draw from our experiences at MP2 Capital and present our perspective on what a successful project requires."
To learn more about the conference visit http://www.newsolartoday.com/usafinance.
About MP2 Capital
MP2 Capital LLC develops, finances and invests in renewable energy projects worldwide. The firm was founded in 2006 and has a track record of successful development and operation of multiple projects. The firm maintains a strong partnership culture that continually builds upon its deep and broad relationships with communities, landowners, local developers, utilities, energy providers, contractors, manufacturers, lenders and investors. The firm is headquartered in San Francisco, California. Learn more at http://www.mp2capital.com
About New Solar Today
New Solar Today is part of First Conferences Ltd, a global business intelligence and conference company. Operating for 19 years, New Solar Today is the reference point for solar industry professionals and a cornerstone for communications within the industry. In addition to events we provide industry focused newsletters, reports, updates and information for the Solar Power industry, including Concentrated Solar Thermal Power, Concentrated Photovoltaics, Thin Film Solar, Organic Photovoltaics and other promising solar technologies of the future. New Solar Today currently operates in the US, Europe, Middle East and Far East regions. http://www.newsolartoday.com.
# # #