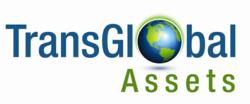 This is just the beginning of a wonderful domino effect. We fully expect the Helios System to catch on like wild fire once governments and businesses discover there is a far better way to manage their waste that is both eco-friendly and cost-effective.
Lincoln City, OR (PRWEB) April 29, 2011
TransGlobal Assets, Inc., (OTCQB: TMSH) is pleased to announce that its JV partner, Helios Inc. of India, has received Letters of Intent from Solaris PLC of Bulgaria and Chemtech SRL of Romania, each agreeing to purchase a 1-MegawattPortable Biomass Waste System. The purchase price for each 1-MW System is $6,000,000 (USD), payable in two installments; one half upon placement of the order and one half upon delivery of the completed unit.
The Helios "MSW-TO-ENERGY SYSTEM" is an earth-friendly technology with the potential to revolutionize the way municipal landfill waste and hazardous bio materials are managed around the world. The Helios System was specifically designed to address the many downsides of current biomass waste plants by making the System portable, lower-cost, modular, non-polluting, fast to design/build, and same-day installed and operating. In addition, the Helios System can output multiple high-value saleable byproducts, the most profitable of which is electricity, followed by ash for concrete, Syngas, hydrogen, methane, and more.
The LOI's to purchase two 1-Megawatt units are in addition to the existing LOI's with two Romanian municipalities that intend for the JV partners to own, set up and operate several 1-Megawatt up to 5-Megawatt units at current municipal landfill sites for a 15-year period and receive €45 ($65 USD est.) per megawatt of electricity fed to the national power grid. The size and number of units will be determined by the performance requirements of each site. The JV partners also will receive ongoing revenues from System byproducts such as ash, gases, fuel, and Green Certificates, Tipping Fees, and other sources.
Estimated Annual Gross Revenues for Electricity Sales Only on JV Owned & Operated Systems (estimates do not reflect all expected revenue sources):

1-Megawatt System = $1.87M USD (€1,285,223)
5 Megawatt System = $9.36M USD (€6,432,989)
15 Year Gross Revenue Projections for Electricity Sales Only on JV Owned & Operated Systems:
1-Megawatt System = $28M USD (€19,278,350)
5 Megawatt System = $140.4M USD (€96,494,845)
TransGlobal Assets and Helios have already received many inquiries about the Helios System from countries across the European Union and the Middle East. The Company expects many more developments will be announced in the coming weeks about the Helios Biomass System.
About TransGlobal Assets, Inc.:
TransGlobal Assets, Inc. is a rapidly evolving global holding corporation strategically poised to build a multi-billion dollar asset base within diverse industries around the world. The Company's initial emphasis is on Renewable Energy Ventures, Resort and Hospitality Properties, Senior-Related Services, Commercial Real Estate, select Manufacturing, and beyond. To learn more about TransGlobal Assets, Inc., please visit: http://www.transglobalassets.com
Safe Harbor Statement:
This news release contains "forward-looking statements" as that term is defined in Section 21E of the Securities Exchange Act of 1934. Statements in this press release which are not purely historical are forward-looking statements and include any statements regarding beliefs, plans, expectations or intentions regarding the future. Forward-looking statements involve known and unknown risks, uncertainties and other factors that may cause our actual results, performance or achievements to differ materially from the anticipated results, performance or achievements expressed or implied by such forward-looking statements. Forward-looking statements in this release include statements regarding the Company's projections regarding Biomass, PV Solar Energy, Wind Energy other alternative energy explorations in future periods. Factors that could cause actual results to differ materially from anticipated results include risks and uncertainties such as: risks relating to PV Solar Energy, Wind Energy other alternative energy development risks; the risk of commodity price fluctuations; political and regulatory risks; risks of obtaining required operating permits and other risks such as weather conditions uncertainties. The Company disclaims any intention or obligation to update or revise any forward-looking statements, whether as a result of new information, future events or otherwise.
Source: TransGlobal Assets, Inc.
###