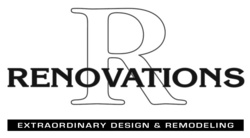 Our entire team at Renovations is pleased to earn this prestigious award. And, it is especially gratifying because it's based on our customers' perception of our quality
Carmel, CA (PRWEB) June 17, 2009
Renovations, an integrated residential design, planning and remodeling company, today announced that it has been awarded the prestigious Diamond Certified symbol for the second consecutive year after being rated highest in quality in ongoing customer satisfaction ratings, performed by American Ratings Corporation.
"Our entire team at Renovations is pleased to earn this prestigious award. And, it is especially gratifying because it's based on our customers' perception of our quality," said Warren Kaufman, founder and CEO of Renovations. "Being honored for the second consecutive year is a testament to our relentless commitment to our clients by bringing unparalleled craftsmanship and superior service to their remodeling projects."
For more than 30 years, Renovations' goal has remained focused on helping homeowners find the best balance of value and beauty for their remodeling needs. Whether updating a kitchen to make it more beautiful and efficient, turning an ordinary bathroom into a haven of rest and relaxation, or creating a room addition to meet the needs of a growing family - Renovations strives to deliver homeowners the maximum value and enjoyment for their financial investment.
"Personally, I've been focused on rating local service companies for the past 15 years and I'm always impressed at how certain organizations are so focused on satisfying their customers. Renovations is one of those special companies," said Jim Stein, Founder and CEO of American Ratings Corporation.
In order to earn Diamond Certified, a local service company must apply to be rated by American Ratings Corporation (ARC) and pass each step of its twelve-step rating and certification process. ARC actually pulls a random sample of past customers from the applicant company's files and surveys typically 100 customers by telephone. Not only do the customers rate the applicant company on a 1 to 10 scale for quality, but also they indicate their willingness to return or refer other consumers to the company. Most companies can't pass the rating because a customer satisfaction survey score of greater than 90 on a 100 scale is required. In addition, ARC verifies liability and workers' compensation insurance, state license status, complaint status, business practices, financial stability and legal judgment status. Additionally, ongoing customer satisfaction surveys are conducted to ensure the Diamond Certified Company is maintaining its high customer satisfaction.
Renovations' extraordinary in-house design team, skilled craftsmen and project management team ensures that projects remain on schedule and on budget. Renovations is available for consultations and assessments to work with homeowners to define a vision for their home and personal environments. More information is available at http://www.renovations.net or by calling 831.620.1700
About American Ratings Corporation
American Ratings Corporation's mission is to define excellence and to identify for consumers the highest quality local companies. It rates local service companies in Northern California and awards the Diamond Certified symbol to companies rated highest in quality. It backs these companies for consumers by providing, when necessary, Diamond Certified mediation services and a money-back guarantee. For more information, visit http://www.diamondcertified.org or call 415-884-2700.
About Renovations
Renovations is an integrated residential design, planning and remodeling company. For more than 30 years, Renovations has been working with homeowners across the Monterey Peninsula to create unique environments that capture and enhance their lifestyle and homes. Renovations is certified by the National Association of the Remodeling Industry (NARI), was the first NARI Certified Kitchen and Bath Remodeler in Monterey County and is recognized for its quality and customer satisfaction with the prestigious Diamond Certified symbol. Renovations has been at the forefront of the Monterey Peninsula's movement toward a greener environment with sustainable and eco-friendly building and remodeling practices as it was the first Certified Green Business in Carmel Valley, is a member of the U.S. Green Building Council and it's entire staff are certified by Build It Green as Green Building Professionals. More information is available at http://www.renovations.net or by calling (831) 620-1700.
###