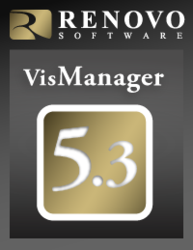 Renovo's VisManager provides facilities with a flexible platform capable of adapting over time. This protects the facility's investment against inevitable future changes in public, logistical, or financial demands.
(PRWEB) August 15, 2012
Renovo Software's VisManager has been the leading inmate visitation management platform for nearly ten years. VisManager 5.3 adds to that legacy with several new features and enhancements that will make the inmate visitation process more intuitive and efficient for both visitors and correctional facility staff. The platform can save facilities time and money while helping to create a safer, more secure environment for inmates, visitors, and facility staff.
The system allows correctional facilities to manage face-to-face visits, on-premise video visits, internet video visits, or any combination of the three through a single, easy-to-use web application. Secure inmate email and revenue generation modules are optional features that can be turned on at any time. This unique approach allows Renovo Software customers to choose which options will work best at their facility and transition to new technologies when the time is right.
Unlike other systems, which provide video visitation solutions as an obligatory afterthought to phone systems or force facilities to limit their visitation to a single method, Renovo's VisManager provides facilities with a flexible platform capable of adapting over time. This protects the facility's investment against inevitable future changes in public, logistical, or financial demands. A new pilot program, for example, allows correctional facilities to test how Renovo's internet video visitation system can work in conjunction with their current visitation environment.
Traditionally, visitation is offered on a first-come-first-served basis. Visitors may stand in line for hours and go through intrusive pat downs only to find that their inmate has been restricted, moved, or reached their quota. Crowds of visitors create potential conflict, and officers are required to escort inmates to and from the visitation rooms on demand. The resulting environment is stressful and uninviting, particularly for young children with an incarcerated parent.
Options such as on-premise and internet video visitation allow inmates to participate in visits from their housing units, eliminating the need for inmate escorts and freeing staff for more mission critical tasks. Renovo customers using these methods often see a dramatic reduction in contraband. In addition, visitors can register and schedule visits online ahead of time. Officers can view the visitation schedule in advance, and visitors simply show up (or log in from home) and check in at predetermined times. The result is a more efficient, predictable, and secure environment for everyone involved.
VisManager's internet video visitation option is particularly useful in cases where an inmate is being held at a facility far from family and friends. Family and friends can visit inmates from the comfort of their home and avoid the hassle of driving for hours. Perhaps more importantly, inmates can visit their children without the fear of a traumatic experience or desensitizing them to correctional facilities.
Another facet of the Renovo system's unique flexibility is its ability to generate revenue based on an incredibly granular set of policies and rules that can be configured to meet a facility's specific demands. Facilities can decide not only how much to charge for a visit, but whether to charge based on type of visit, day of the week, time of the day, location or a combination of those factors. Facilities can even choose to offer visits beyond quota for a nominal fee to the visitors.
VisManager 5.3 expands upon the system's streamlined, time-saving platform. Renovo's kiosk interface has been redesigned to work with either touch screens or kiosks equipped with keyboard and mouse. An internet video visit test conducted before each internet visit ensures visitors are connecting from a capable device. Several updates have been made to the online scheduling interface to make the process more intuitive for visitors. These, among other new features, aim to further free officers to concentrate on more critical tasks.
Renovo Software is a leading developer of software solutions for the video communications industry. The Twin-Cities-based company designs, develops and supports software solutions that schedule, automate, and manage complex video networks. Applications include video visitation, courtroom arraignment, distance learning, telemedicine, and business videoconferencing. For more information, visit http://www.renovosoftware.com.