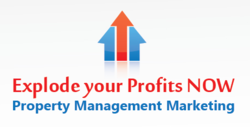 growing a property management company does not need to be hard. All it takes is continuous implementation of many strategies at the same time. This will result in positive growth each month.
(PRWEB) November 20, 2012
Aaron Clancy, owner of Property Management Profits and who has been in the property industry for nearly a decade, believes that using the right property management marketing strategies is key to rent roll growth. The company launched Property Management Growth as a way of sharing marketing knowledge and strategies to business owners looking to grow their rent roll.
Property Management Growth is a marketing course that presents ten effective strategies on how to grow a property management business. These powerful property management marketing techniques are proven and tested by Aaron Clancy.
"Owning a property management company myself, I can test and try strategies out before teaching them to my clients." The modules are designed to cater to business owners who are looking at growing their businesses and to see their vision turn into reality with rent roll growth.
The unique marketing strategies included in the property management marketing course contain various modules designed to help companies grow their rent rolls. Strategies include Direct response websites and lead generation, search engine optimisation and ranking in the search engines. Efficiency modules where tools and processes are broken down. There are also modules on client lifetime value, networking, casual managements vs full managements, email marketing and buying and selling rent rolls. Every key faced of property management growth is covered.
Most property management company owners desire strong growth in the business, however, only a few are able to implement the required strategies to be able to grow their business consistently year in and year out. Many property management company owners spend marketing budgets that don't result in a positive return on investment. That is why Aaron Clancy from Property Management Profits is proud to release property management growth marketing course.
Industry expert Aaron Clancy shares his expertise on buying and selling rent rolls and gives the best tips and strategies when considering engaging the process. He believes that "Growing a property management company does not need to be hard. All it takes is continuous implementation of many strategies at the same time. This will result in positive growth each month."