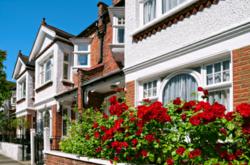 In this free, 12 minute video presentation, I show how easy it is to own cash flow positive UK real estate, without a bank loan or a deposit
(PRWEB) October 05, 2011
The media is full of economic gloom and doom, but property investment strategist, Rick Otton, believes tough economic times create massive opportunities for creative thinkers. In a free video, just released, Otton explains UK property investment is possible without a deposit or a bank loan.
Mr Otton has for many years challenged the concept that in order to buy a home, it is first necessary to negotiate the obstacles that traditional lenders have in place: a hefty deposit, solid work history (biased against the self-employed), and impeccable credit history - just for starters.
"In this free, 12 minute video presentation, I show how easy it is to own cash flow positive UK real estate, without a bank loan or a deposit." said Mr Otton. "I have already coached thousands of people in the UK and around the world on how to successfully do this, and these students are the best at reaping the positive cash flow rewards - even in challenging economic times."
Necessity Creates Opportunity
Necessity, it is said, is the mother of invention, and it was the need to find an alternative to the traditional property options that led Mr Otton to formulate his 'no money down' system - one that has been embraced by property investors in the UK, USA, Australia and New Zealand.
"I developed my strategies during the 1980s in the USA, right in the middle of the Savings & Loans crisis - a situation not unlike that we are facing right now. I wanted to purchase real estate, but did not have a deposit. I was thought to be too big a risk." Mr Otton explained.
"Now, in the UK, there are over 2 million people with 'negative equity' in their homes who have created unprecedented UK property investing opportunities. And how potential investors can leverage these opportunities is revealed in my free, no obligation, video presentation." said Mr Otton.
The video presentation reveals property options, how in a recent deal Otton created a £801 monthly real estate cashflow, and how to negotiate deals quickly - saving time and money.
Access to the free UK property investing video is at http://www.rickotton.co.uk/realestate/cashflow.html
About Rick Otton
Rick Otton is an original pioneer of creative property strategies. He is founder and CEO of We Buy Houses, a leading property enterprise which operates in the property markets of the United Kingdom, New Zealand, USA and Australia.
In 1991 he uncovered an innovative strategy of buying and selling real estate and went on to amass a portfolio of 76 properties in his first twelve months of active investing.
Since 2001, Rick has taught over 30,000 students to buy, sell and trade residential property without banks, debt or risk. By employing these same strategies many of Rick's students have made over a million dollars a year in cash and equity, using little or none of their own money, year after year.
In 2008 Rick revealed his strategies in the United Kingdom and became the creator of 'Houses for a Pound'.
He has appeared in the following Australian TV programs: 2004 ABC documentary 'Reality Bites' and on Today Tonight, Insight and A Current Affair. In October 2007 Rick gave a way a house on national TV during 2 episodes of Channel 9's Hot Property.
Rick Otton has also been featured in Your Property Network, Australian Property Investor, Lifestyle Trader Magazines and in the books: The Secrets of Property Millionaires Exposed!, Ideas: Original Perspectives On Life and Business From Leading Thinkers, Think and Grow Rich in Property, Insider Property Secret.
Access the free video now at http://bit.ly/r5tERR
###