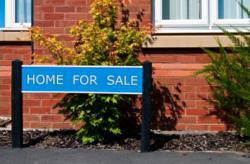 These tips are offered in combination with the new company services for placing men and women into homes quickly.
Tampa, Florida (PRWEB) April 07, 2013
The process to purchase a home requires a strict set of rules that are traditionally offered by realtors and real estate agents. Some homeowners who do not qualify for sales using these channels can now benefit from the rent to own homes in Tampa, FL tips published online at the PLB Investment Group website. These tips are offered in combination with the new company services for placing men and women into homes quickly.
Home purchases usually have additional fees attached to each sale apart from the listing price of a property. Specific fees are charged for each step of the sales process and not all buyers understand the fees that are charged.
The rental homes industry has remained strong in cities like Tampa, Jacksonville, Miami and Orlando and directly benefits from the amount of men and women searching for housing inside and outside of the city limits.
The PLB Investment Group has expanded its services to help buyers and sellers of properties. Instead of dealing strictly with home sales and transfers, this company has added assistance for land owners trying to sell land quickly. The different circumstances that land sales present to owners of parcels can be one delay that is experienced before a sale takes place. Part of the PLB Group services are designed to expedite land sales by securing a buyer and sale date faster.
To help expedite new services to customers, new content is now added to the company website to assist with information purposes. This information is delivered to help educate potential buyers and sellers about the best ways that can be used to complete a transaction apart from real estate agents.
The new contact method added online by this company provides instant access to an investment specialist trained to offer expedited services to help arrange a date of sale without complications.
About PLB Investment Group
The PLB Investment Group is one of the fastest growing companies in the Tampa, FL area. This company is owned and operated by real estate professionals able to offer alternatives to real estate sales routes. Sellers with circumstances that would prevent a normal sale can often have difficulty arranging a date of sale without alternative assistance. The PLB Investment Group has built its company reputation helping to sell homes in any condition as well as parcels of land without commission fees or other realtor charges.