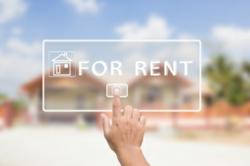 The company services are now explained in detail and a new secure contact form is provided.
Tampa, Florida (PRWEB) April 17, 2013
Renting homes is a process that some men and women explore when a home purchase cannot be completed. This trend is growing in popularity in many states and Florida is one of the leaders in the Southern U.S. in the amount of homes available for rent. The PLB Investment Group has now extended its buyer network and is now offering rent to own houses in FL. These homes are available for immediate occupancy and are offered at lower than market value.
One of the positives that many find when researching homes to rent is the reduced term of lease. Because homes can be rented for periods of six months to several years, there is no tie up of funds compared with a 30+ year mortgage often arranged with a traditional real estate sale.
Part of the services that are offered by the PLB Group includes immediate placement with available homes that meet the financial guidelines of renters.
The amount of foreclosed homes in Florida counties has helped to contribute to the opportunities that renters have when selecting a home. Since these homes can be acquired for less than actual value, the group of investors working for the PLB Investment Group are able to help lower rental prices for men and women placed into company homes.
The complete rental review process can now be accessed online. The company services are now explained in detail and a new secure contact form is provided. This form provides the foundation for the company services and men and women interested in renting can obtain needed details from this section of the company website.
About PLB Investment Group
The PLB Investment Group is comprised of experts in the real estate industry who own and operate independently owned homes in the Tampa, Florida area. This group of investors supplies alternative ways to secure housing aside from using realtors or agents. The ability for this company to accept homes in any condition for immediate sale to buyers has helped it to build a larger real estate portfolio. The PLB Investment Group now responds immediately to consumer requests about available services or requests for personal assistance with buying or selling a home without realtors.