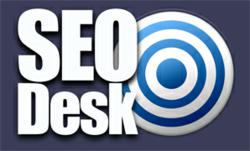 (PRWEB UK) 28 April 2013
Rentabooth have been providing photo booth hire and rental services for five years but with the wedding season and the summer of 2013 on its way, the company has announced a number of services which will help to make any event more fun.
Photo booth hire services provides a great way for guests to get together and have a reminder of a special occasion but with the new iPad integrated technology used by Rentabooth, guests can have their images emailed or placed on Facebook there and then. Social media means that images and video clips can be shared around the world in seconds and people who aren't at an event can feel instantly connected to the event.
Rentabooth has created their own app which means that security and safety is ensured and all guests can upload pictures to the social media site of their choice. The iPad stand is available in a number of different finishes which means that the overall look or feel of an event can be maintained while benefitting from modern technology.
Guests will also get the benefit of the fact that the firm has recently invested in the latest technology in the professional printer market. These new printers enable Rentabooth to print, cut and laminate photos so that they drop into the tray within 8 seconds. Rentabooth were the first company in their field to utilise this technology in March 2013 and the improved processing time forms part of their range of new summer services.
In addition to the new social media integration, the photo booth rental services provided by Rentabooth now include more props and gadgets than ever before. Whether the evening is for charity, a corporate event or even a wedding, bringing people together for a quick photo has never been more fun.
About Rentabooth:
Rentabooth have been providing photo booth hire services for five years and are one of the leading UK companies in this field. The company is a firm believer in fun and value, offering more ways for guests to interact and have fun. The company has experienced growth in the wedding industry and corporate services.