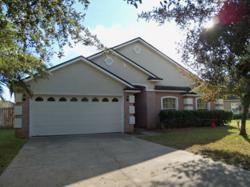 The housing crisis, personal debt, job loss and other factors have all contributed to lower credit scores for some people.
Jacksonville, Florida (PRWEB) December 19, 2012
Finding a home for rent can be exhausting if a renter does not have a resource to find housing apart from a realtor. The HomesJacksonvilleFlorida.com company is now offering rental homes in Florida online that are ready for immediate occupancy. These updated listings include all the information that those seeking a rental need to know before signing a lease. More information can be found online at http://www.homesjacksonvilleflorida.com.
The dream of living in a home versus a condo or apartment is one shared by many people with less than perfect credit ratings. The housing crisis, personal debt, job loss and other factors have all contributed to lower credit scores for some people according to research.
The homes for rent by owner that are now offered can be accessed without the help of real estate companies and direct occupancy is offered with a simple application process.
This new application is making it possible for those with damaged credit to move into a home for rent or lease option to purchase. The inventory of homes that are now available include one and two-story homes that provide adequate living space for individual renters or families.
These affordable homes are offered for short and long-term agreements to ensure that all interested people receive flexible living arrangements.
A new property search feature has been added to the company website. Instead of basic textual listings, multiple color photographs and accurate home information is offered. This information provides a starting point for those that are searching for housing in the many counties in the Jacksonville, FL area. This new property search feature is available at this link http://www.homesjacksonvilleflorida.com/listing-property.
About Homes Jacksonville Florida
The 2010 launch of the Homes Jacksonville Florida company and its website in 2012 have helped more people to find a home for rent in the North Florida area. Through acquisitions and direct agreements with homeowners, the rent to own properties now available provide alternative living to people that want something more than apartments or condos. The Homes Jacksonville Florida company offers affordable rent prices as well as lease to buy options for those that prefer long-term commitments in these properties located in safe and family-friendly neighborhoods.