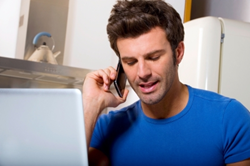 The various methods of buying a rental home that are now in place for adult investors through our company has helped to simplify ownership
Seattle, WA (PRWEB) January 27, 2015
Investors in the U.S. who rely on mutual funds to grow income inside of a retirement account each year now have the opportunity to own real estate through the JWB Group. All rental homes for sale in 2015 now include purchase options for 401K account holders at http://www.jwbrealestatecapital.com/financing-rental-properties-with-an-ira.
This specialized program is part of new forward strategies that are currently active at the JWB company in the New Year. Because some types of retirement securities are disqualified for use in real estate, 401K account owners now have a way to own fully managed rental homes supplied by JWB nationally.
"The various methods of buying a rental home that are now in place for adult investors through our company has helped to simplify ownership," said one JWB Group source.
The rental opportunities that are in place for adults who have the funds to purchase real estate this year includes turnkey and brand new homes. An improved inventory of new construction houses is now part of the rental offerings to help expose investors to build to rent homes in Jacksonville, Florida.
"We've taken the necessary steps to open up our program across the U.S. and Canada to assist men and women who share a passion for owning their own rental home," said the source.
The JWB company is also providing an overview to property investors who might be unfamiliar with the benefits of a turnkey home. A beginner 101 guide is now posted on the web at http://www.jwbrealestatecapital.com/investment-property-101 for adults to get up to speed about housing industry alternatives.
About JWBRealEstateCapital.com
The JWBRealEstateCapital.com company helps adults to purchase rental properties through its network each year in the United States. The company has a growing list of more than 300 homes that build monthly investment income. The JWBRealEstateCapital.com company is now making it possible for all investing beginners to learn tips and tricks through its updated web portal this year.