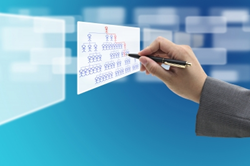 The acquisitions that our company has made over the past eight years has helped to position our company to assist investors throughout the U.S. and in other countries own investment homes
Miami, FL (PRWEB) September 09, 2014
Top emerging markets in many U.S. cities in the real estate industry are now helping more agencies to find properties to use as investment vehicles for clients. The JWB Real Estate Capital company is now acquiring rental houses in Florida to help its clients build long-term passive income at http://www.jwbrealestatecapital.com.
The homes that are now acquired and used as investment properties will help the JWB company to build a much larger portfolio around the city of Jacksonville. The acquired homes include renovated homes and those in market ready condition that will be entered into the JWB housing network for investment clients to access.
"The acquisitions that our company has made over the past eight years has helped to position our company to assist investors throughout the U.S. and in other countries own investment homes," said one JWB source.
The JWB company started construction last year of stick-built homes that will now complement the houses that are acquired in Jacksonville for use as rentals. The construction division of the company has started work on and completed some homes in Arlington and other growing markets near the city to create passive income for more clients.
"The mixture of properties that are now part of the JWB network will provide more income outlets for average investors who are hoping to invest funds way from the stock market," said the source.
The JWB Real Estate Capital website now showcases direct contact with new company associates who are available six days a week to answer investment questions and provide other details about company operations. Every visitor to the company website is now personally assisted if needed to improve user experiences online.
About JWBRealEstateCapital.com
The JWBRealEstateCapital.com company is one of the national investment companies that is offering the public a better way to own investment properties through its network of homes. The company uses its construction and acquisition knowledge to increase its presence in multiple Florida markets. The JWBRealEstateCapital.com company website is now one open resource that investors use to gain more information about investing each year.