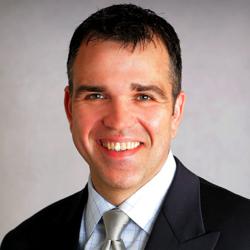 We have a long way to go up in rents before we achieve parity with the cost of housing
Mill Valley, CA (PRWEB) May 26, 2012
James Wavro of the San Francisco property management and leasing firm J.Wavro Associates was recently featured in a Wall Street Journal article that covered the lucrative San Francisco rental market, where he explains how competition is driving rental prices sky high.
In the article, Wavro suggests part of the reason the rental market is so competitive in San Francisco is that home prices are so high that rental rates are still much cheaper than mortgage payments. He also says traditional supply and demand economics are in play, as the current boom in the technology sector keeps adding hundreds to thousands of new workers to the Bay Area every year.
This comes as no surprise to people living in San Francisco, as many residents willingly pay the price to rent a property in such a technology-fueled, innovative city. "It's a competitive market for a reason and the people who live here know they're paying for a location and lifestyle that are unlike any other city," explained Wavro.
Trulia's Winter 2012 Rent vs. Buy Index that was released in March shows just how true this rings. Trulia looked at rental prices and prices of equivalent homes across 100 metro areas, and found that it's still smarter to rent than buy in only two of those cities, Honolulu and San Francisco.
"We have a long way to go up in rents before we achieve parity with the cost of housing," Wavro told the Wall Street Journal.
J.Wavro has over a decade of experience finding the best rental properties in San Francisco. The latest available apartments, town-homes and houses for rent in the area can be found at http://www.jwavro.com.
"It's a battle for apartments around here, but we have the biggest selection of rental properties in the area and we've helped a ton of people get leases."
For more information about San Francisco property rentals, available apartments for rent, or any of J.Wavro Associates services, call (415) 675-8804 or visit jwavro.com.
About J.Wavro Associates
J.Wavro Associates is a group of licensed real estate professionals specializing in rental property leasing and executive relocation in the San Francisco Bay Area. They specialize in helping to lease rental properties, and have an extensive corporate and private network that allows them to consistently attract suitable tenants. Their Bay Area executive relocation specialists offer rental assistance to people looking to move to the Bay Area or locals looking for a new home. The real estate professionals of J.Wavro Associates can provide a wealth of knowledge on a particular neighborhood or neighborhoods of interest to clients. They will also identify specific properties that fit the client's exact needs and budget. As part of their executive relocation service, J.Wavro Associates will arrange appointments, provide property tours and assist in lease negotiations.
J.Wavro Associates employs more than 20 licensed real estate professionals who specialize in rental property leasing and executive relocation service in the San Francisco Bay Area. Their leasing services help property owners enjoy the profit from their rental investments without any of the hassle. Their relocation specialists save renters time and money by quickly finding the right apartment to fit their needs.
J.Wavro Associates serves the City of San Francisco and other Bay Area locations including the South Bay and Marin.
For more information about J.Wavro Associates, call them at (415) 675-8804 or visit them on the web at jwavro-sf.com.