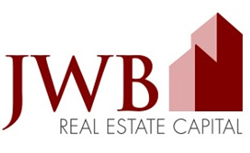 A detailed analysis of the investment property program available can be obtained on our homepage in the form of a PDF download
Dallas, TX (PRWEB) December 18, 2014
Returns for certain types of investments in the U.S. traditionally return as much as three percent, according to stock market data. The JWB company is now helping to deliver high cap rates through its rental property program to investment clients this year, as explained at http://www.jwbrealestatecapital.com.
The average return for most investors who proceed through the rental program is currently at 12 percent or higher. This growth rate has been established through new property acquisitions in key sections of the JWB investment market over the past couple of years.
"A detailed analysis of the investment property program available can be obtained on our homepage in the form of a PDF download," said one JWB Real Estate Capital company rep.
The cap rates that are now helping to create more wealth for JWB clients are expected to increase due to new expansions in the Florida market. Increased tourism and a stronger housing market are now contributing factors to the expected returns through 2015.
"We've pioneered an easy to navigate investing program that is now helping people in 13 countries to earn revenue monthly at low initial investments," said the rep.
The JWB Real Estate Capital company now includes videos as part of its company supplied blog posts that are now placed online. The content section at http://jwbrealestatecapital.com/blog is now providing a way to receive video and textual content for new investors who are learning more about the rental investment industry on the web.
About JWBRealEstateCapital.com
The JWBRealEstateCapital.com company provides investment solutions for adults in the U.S. and in other countries in the real estate industry. The company has structured its advanced and beginner programs to focus around turnkey homes for sale. The JWBRealEstateCapital.com company maximizes the profits earned for its clients through its third party management solutions that are offered along with its professional investment services.