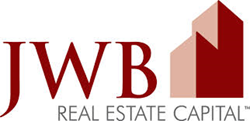 We're regularly adding new homes that are available for any investor to purchase to create a concrete investing strategy for securing long-term residual income
Midland, TX (PRWEB) June 30, 2014
New resources to buy investment property in the state of Florida are currently made available at the JWB Real Estate Capital company this year. Investments into new properties has helped the JWB rental property investment company to expand its homes for sale to investors at http://www.jwbrealestatecapital.com.
New projects that include home construction are now underway that is contributing to the variety in private housing that is now featured for investors to review when considering a turnkey investment home. There are now hundreds of separate properties in the Jacksonville market available from JWB this year.
"We're regularly adding new homes that are available for any investor to purchase to create a concrete investing strategy for securing long-term residual income," a JWB Real Estate Capital source said.
The investment properties made available to investors this year can be financed using traditional programs or through individual retirement accounts. The acceptance of self-directed IRA and other accounts is expected to open up a new way that investors can buy a home without tapping into personal cash.
"The turnkey rental homes in Florida that we're selling are offered complete to investors with a management package and tenant contract to jump start investor income," said the source.
The JWB Real Estate Capital website is now helping to promote a new content series that is available for download or viewing online. Training content for real estate investors is now easier to access thanks to an e-mail signup app that now unlocks the content for download on the JWB website.
About JWBRealEstateCapital.com
The JWBRealEstateCapital.com company is one investment resource that American and foreign investors are using to acquire properties for sale in the state of Florida for use as a residual income investment property. The staff of experts who provide training and development for JWBRealEstateCapital.com clients are professionals in the housing market. New investment resources are added and featured on the company homepage to broaden investor solutions for creating long-term investment income.